Okanda Devalaya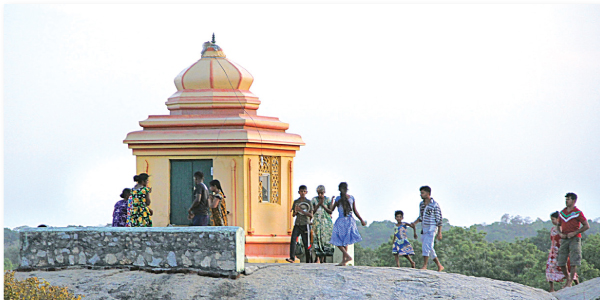 Okanda Devalaya is situated on the Kumana-Panama jungle path in the southeast coast of Sri Lanka.
It is believed to be the location where Kanda Kumara landed on the shore of Okanda with Valli Amma in a golden boat.
The boat which turned into a rock still stands on the Okanda beach known as the Ran Oru Gala.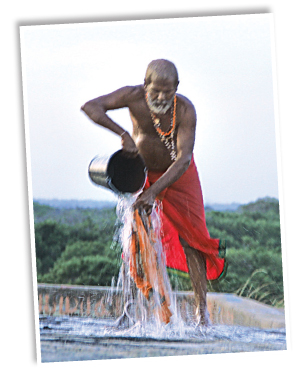 It is held in reverence by many, irrespective of religion, race or creed. Archaeologists believe the temple being situated near the ancient Okanda harbour would have enhanced its importance with many a seafaring man seeking its blessings before and after a journey.
The temple imitates more of a Southern Indian Kovil structure due to its large number of Hindu statues. Especially the Tamil Hindus make an annual Pada Yathra or foot pilgrimage through the Okanda temple and the Yala National Park to Kataragama during the perahera season.
The devotees invoke Kanda Kumara's and Valli Amma's blessings and assistance prior to their journey through the thick jungles of Yala teeming with wild animals.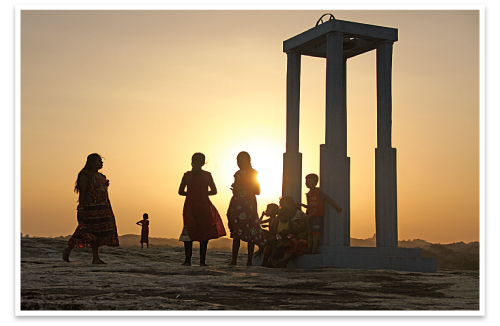 Those who walk from afar savour the traditional pilgrim's life of sleeping in temples under a open sky.
They accept whatever alms that strangers may offer and bear the scorching sun while walking barefoot on scorching hot foot paths.
They are dressed in simple pilgrims' garb with some of their few belongings balanced on their heads.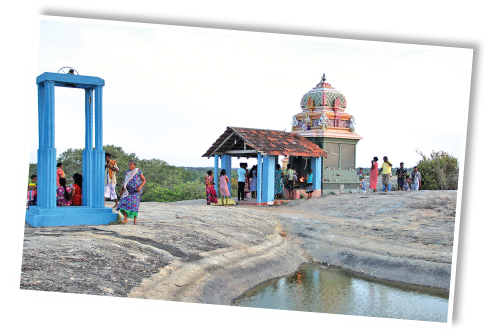 For many pilgrims the Pada Yathra is a chance to visit ancient shrines all the way to Kataragama in the company of their veteran devotees.