Techzone introduces latest Intel Core processors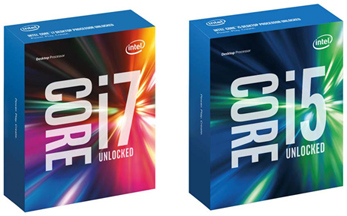 Close on the heels of the global roll out of sixth Generation Intel Core i7 and Core i5 Processors at IFA 2015 in Berlin recently, Techzone becomes one of the first to bring down the processors to Sri Lanka.
Built on the new Skylake microarchitecture on Intel's 14nm manufacturing process technology, sixth Gen Intel Core processors deliver up to two and a half times better performance, triple the battery life, and graphics that are 30 times better for seamless and smooth gaming and video experiences versus the average five-year-old computer.
They can also be half as thin and half the weight, have faster wake up time, and battery life that lasts virtually all day.
Country Business Manager for Intel Sri Lanka, Indika de Zoysa said, "I congratulate Intel Technology Partner, Techzone, on being the fastest to bring to market devices based on sixth Generation IntelCore Processors. I believe PC users, particularly those who want thin and light notebooks and 2-in-1s, will benefit most from the sixth Gen Core i7 and i5 technology."
He added that SkyLake-based devices will have the best characteristics of tablets such as long battery life, touch, fanless, and an app store with the best characteristics of a PC-like performance, multitasking and large displays.
Other advances in Intel's RealSense Camera technology, when paired with the new processors, will allow users to scan and print objects in 3D, change backgrounds during video chats and take 3D selfies. The latest processors will also support wireless display, enabling users to more easily share computer content with TVs, monitors and projectors.