Virtusa ties up with Project Management Institute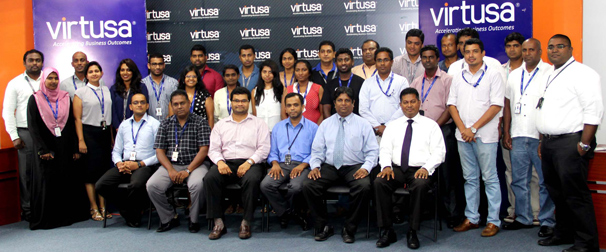 Virtusa Corporation, a business consulting and IT outsourcing company, has introduced a Virtusa specific Project Management Professional Program with the Project Management Institute Colombo, Sri Lanka (PMICSL) Chapter.
The course consists of Virtusa specific content and case studies along with modules that meet PMI's global standards.
This is one of the first of its kind in Sri Lanka's IT/BPO sector and will be available for Project Managers at Virtusa.
Virtusans trained through this program will strengthen the company's delivery excellence. Selected individuals will also be certified as Project Management Professionals jointly by Virtusa and PMI, providing professional development and recognition for their skills.
"Working closely with clients, Virtusa's Project Managers play an important role in managing global teams that deliver digital and transformational solutions, and steer complex, multi-year, and multi-million-dollar IT projects from initiation through delivery to benefit realization and client delight," said Senior Vice President and General Manager, Virtusa, Madu Ratnayake.
"We are glad to offer this world- class training with PMI. This program will help strengthen project management skills within Virtusa, enabling project leadership teams to successfully lead large scale engagements for clients," he said.
"Given the dynamic demands of our programs, we are excited to launch the Project Management Professional Program suited to our specific needs. The curriculum is based on industry best practices and cutting-edge PM tools," she added.