Turret Accessories unveiled at Crescat Boulevard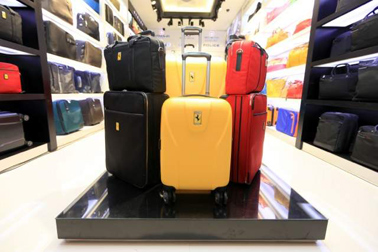 Turret Accessories opened its newest store at Crescat Boulevard. Turret, a well-recognized designer store offers a range of exclusive lifestyle products from globally renowned luxury brands. The store specialises in branded luggage, bags and travel accessories from Ferrari, Calvin Klein, United Colors of Benetton and Sisley. It also features wristwatch products from the fashion brands Swiss Military, Gant, Police, Hanowa and Timberland in addition to the more premium Swiss watch brand 88 Rue Du Rhone.
With a heritage in automobiles, Ferrari has diversified and ventured onto producing premium branded merchandise to enhance their patrons' association with and love for the brand. Elegant in its leather and canvas designs, the plethora of bags and accessories boast a finesse, style and vivacity that's all about the Ferraribrand.
Commercial Director, ABC Spa, Hong Kong, Lucy Santese opened the store. Directors of Royal Lanka Agencies A. D. A. Jawzi, A. D. A. Jezmi, Rushdha Jawzi, and the senior management and team were also present.