Biz Briefs
'Destination of the Year'

The Sunday Times UK, the best selling newspaper in the United Kingdom, with a circulation of 1,032,000 and 3.5 million on a multi-platform basis has picked Sri Lanka as the 'Destination of the Year' which augurs well for the country given that it is a top source of revenue for Sri Lanka, registering 111,131 visitors as at the end of August 2015, a growth of 13% .
In an article captioned 'Sri Lanka Our Destination of the Year' its author Tim Shipman creatively refers to Sri Lanka as the teardrop dripping into Indian Ocean which brings out the DNA of the brand Diversity, Authenticity and Compactness which signify the differentiating points of Sri Lanka as a destination and which needs to be told to the world.
---
Producer Price Index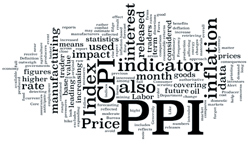 Sri Lanka has begun releasing a Producer Price Index (PPI) which is useful for firms and can also give early warning of impending inflation, Head of the State statistics office, A. J. Satharasinghe said.
The index was 98.38 for April 2015, 99.95 for May and 98.82 for June 2015, indicating a fall in overall prices from the base.
The index measures factory and farmgate prices. The PPI has the 2013 fourth quarter as the base.
While energy prices had fallen, prices of some food items have risen during the period, but the overall index was down. The PPI can be used as a replacement for the current wholesale price index (WPI) compiled by the Central Bank.
---
Expenditure on dairy imports up 18%

Sri Lanka's expenditure on the import of dairy and dairy products rose by 18% from a year earlier to Rs. 44 billion during 2014, according to a report by the Ceylon Chamber of Commerce.
Imported volumes, however, had risen by only 3% to 71 million kilograms and the increase in import values was due to the higher import prices.
The pickup in volumes last year was on the back of a sharp decline in 2013, following issues regarding chemical contamination. Export volumes of dairy and dairy products from Sri Lanka in 2014 fell to 595,000 kgs from the six-year high of 661,000 kgs in 2013.
---
ComBank wins int'l award

The Commercial Bank of Ceylon's efforts to make its operations more eco-friendly were acknowledged internationally with the award for 'Best Sustainability – Green Initiative' at the 2015 Asian Customer Engagement Forum (ACEF) awards in Mumbai.
The only award presented by ACEF in the sustainability category, the award recognises the effectiveness of Commercial Bank's initiatives to migrate customers from traditional banking channels to digital platforms such as mobile and online banking, and its investments and efforts to promote automation to minimise the use of paper.
---
Prizes for Marathon Dag competition winners
---
Nelsons Retail teams up with Polytron
---
NDB presents Dynasty Residences to Privilege customers