EVENT
Tariq Ramadan to deliver Bakeer Markar commemoration lecture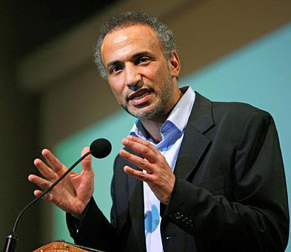 Well-known Swiss academic, philosopher and writer, Professor Tariq Ramadan, will deliver this year's M.A. Bakeer Markar commemoration lecture on 'Pluralism and it's Contemporary Challenges' at the National Archives Auditorium from 4.15. p.m. to 6.00 p.m. tomorrow (September 21).
Ramadan, who was elected by Time magazine in 2004 as one of the 100 most influential people in the world and by Foreign Policy Magazine as one of the top 100 Global Thinkers, is the professor of Contemporary Islamic Studies at the Faculty of Oriental Studies at the University of Oxford. He also teaches at the Oxford Faculty of Theology and is a member of the UK Foreign Office Advisory Group on Freedom of Religion or Belief.
Born in Geneva, Switzerland in 1962, Ramadan is the grandson of Hassan al Banna, founder of the Muslim Brotherhood in Egypt. He holds an MA in Philosophy and French literature as well as a PhD in Arabic and Islamic studies from the University of Geneva. He also wrote a PhD dissertation on Friedrich Nietzsche, titled 'Nietzsche as a Historian of Philosophy'.
He has received one-on-one training in classic Islamic scholarship from Al-Azhar University scholars and holds ijazah in seven disciplines.