Nolimit unveils new advertising campaign
Fashion chain, Nolimit, unveiled a new advertising campaign to enrapture its steadily growing shopper base and a loyalty promotion campaign.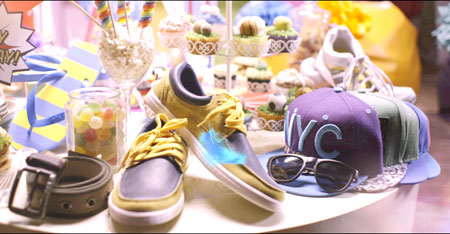 Nolimit further extends its identity as 'The Choice Of Every Sri Lankan' to ensure that it offers a variety of clothing and accessories for everyone.
The fashion entity has become a beacon for fashion lovers and is a popular clothing and accessories store for families having a wide range of products available that span from infancy to adulthood. The newly-launched campaign showcases the complete range awaiting shoppers. Nolimit offers clothing and accessories for the entire family, catering to infants, children, young adults and men and women, including homeware and other lifestyle products.
The colourful visuals convey the extent to which Nolimit has gone to ensure it caters to all these segments.
As a proud Sri Lankan entity, Nolimit has become the barometer of fashion in the country, unveiling the latest international fashion trends for all age groups.
The brand has worked tirelessly to bring an international shopping experience to customers and strives to showcase the latest international fashion trends. The brand has consistently demonstrated its belief in inclusiveness and its range of fashion products are multi ethnic in nature, ensuring acceptance for all, a company spokesman said.