[Biz Briefs]
Business Today Top 25

---
Asian Alliance clinches insurance award

Asian Alliance Insurance PLC clinched the 'Innovation of the Year' award at the 2015 edition of the Asian Insurance Awards.
The award was received on behalf of Asian Alliance Insurance by Managing Director, Iftikar Ahamed.
The 19th Asia Insurance Industry Awards attracted over 400 entries and 47 finalists were selected for a rigorous judging process which was audited by KPMG.
Asian Alliance Insurance was the only Sri Lankan and South Asian finalist in the 'Innovation of the Year' category this year, in which the other finalists were Zurich Insurance, Hong Kong and QBE Asia Pacific, Hong Kong.
It was also the only Sri Lankan insurer to be a finalist and to emerge victorious in any category at this year's edition.
---
Book launch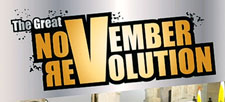 Dinesh Weerakkody will launch his fifth book titled The Great November Revolution on Tuesday, November 24 at the BMICH at 6.30 pm.
Weerakkody says in the preface that the November revolution is an inspiring account of what happened between August 7, 2014 and January 9, 2015.
When former President Mahinda Rajapaksa announced early presidential elections, hardly anyone would have believed that he would be unseated so soon.
---
People's Bank unveils strategic plan

The management of People's Bank recently presented its five-year strategic plan to over 1,000 head-office and branch network staffers, from various levels of the organization.
The plan 'SP 16/20' was formulated by MTI Consultants, in collaboration with the staff of People's Bank.
The plan is based on MTI's internationally acclaimed 8S Model, and outlines strategic initiatives that will help the bank achieve its 2020 profitability targets and secure its position as the undisputed market leader in the financial services sector.
---
CCC to host post-Budget seminar
The Ceylon Chamber of Commerce (CCC) will hold its customary post-Budget seminar at the Ceylon Chamber of Commerce auditorium on Friday, November 27 from 8.15 am. The panel will consist of high- ranking officials of the Ministry of Finance and taxation specialists. The panel will comprise the Deputy Secretary to the Treasury, S. R. Attygalle (tbc), the Commissioner General of the Department of Inland Revenue (IRD), Mrs. Kalyani Dahanayake, the Deputy Commissioner General, IRD, Mrs. Dhammika Dahanayake, Head of Tax Services and Partner of Ernst & Young, Sri Lanka, Duminda Hulangamuwa, Senior Partner, Gajma & Company, N. R. Gajendran and Director, Pricewaterhousecoopers (PWC), Mrs. Charmaine Thilakeratne.
---
NDB investor forum
National Development Bank PLC (NDB) held an 'Investor Forum' recently to present the financial performance of the first nine months of 2015.
Chairman, NDB, N. G. Wickremeratne, CEO, NDB, Rajendra Theagarajah, Group CFO, NDB, Faizan Ozman, CEO, NDB Capital Holdings, Vajira Kulatilleke and a large gathering of investors, investment advisors, stock brokers, fund managers and media were present. Chief Executive Officer, NDB, Rajendra Theagarajah said the NDB Group will focus on growth and expansion. The Group's diversified business model, competencies perfected over decades along with the Group's talent pool enables the Group to make significant strides in the industry. The NDB Group looks forward to achieve its planned growth rates and generate enhanced results for stakeholders.
---
Gestetner wins award
Gestetner of Ceylon PLC has been recognised for its year-on-year sales growth within the region by Ricoh Asia Pacific.
The award was received by Damith Caldera, Shanaka Sandaruwan, Ruwan Hitinayake, Inshaf Lanthra, Chandima Perera, Naushan Rafeel, Chanuka Sumithraarachchi for Gestetner PLC at a distributor awards night in Bali, Indonesia. Gestetner, one of the top three total document solutions providers in Sri Lanka, celebrated its 50th anniversary as a public quoted company last year. For decades some of the country's top conglomerates have trusted Gestetner with their document systems management.