Mixed reactions to : Budget 2016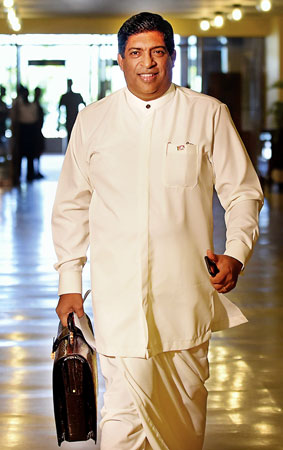 Government legislators said the Budget would go down in the annals of history as a significant Budget presented by the first national government in post- independent Sri Lanka to herald a new beginning for the country and to create a new economic and social order for the people. However, some Opposition MPs said the Budget was a reflection of the government's inability to charter the economy in a new course and expressed their opposition.
---
A gimmick
UPFA Colombo District MP Bandula Gunawardena
The objective of the Budget is towards a market economy. It has opened major resources towards this without state intervention and restrictions. The Budget has opened avenues for foreign investors to acquire land without paying tax. When laws are imposed in the future, labour laws and the security of workers will be restricted while the capital market will flow. This would provide the opportunity for the free flow of foreign capital.
The government hopes to attract more foreign investors to increase production and income, while generating new employment opportunities. The Budget is based on speculation. To me the Budget is a gimmick and has failed to fulfill any of the pledges given last year.
---
Greek to us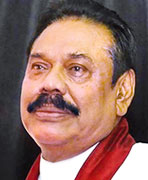 Former President and Kurunegala District MP Mahinda Rajapaksa:
The Budget was 'Greek' to us. We couldn't understand anything what he said in the Budget speech. The Budget proposes to develop 2000 villages spending Rs.1500 million for each village. This has raised serious doubts as to how the government will raise funds for this purpose. We call upon the government to do something innovative without criticising the previous government
---
A positive one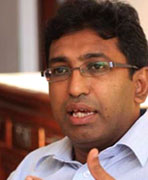 Deputy Minister of Foreign Affairs Dr.Harsha de Silva:
After a long time, there has been a complete change in presenting a Budget. The Budget is a positive one. There is a structural change in the presentation. It has taken into account the game-plan and gives necessary legislative and regulatory framework to implement the vision. We believe there needs to be structural change in the distribution of subsidies. Take the implementation of the fertiliser subsidy and school uniforms there is so much of waste and corruption. Now to minimise corruption , the subsidy has been transferred into cash transfers. Instead of providing school uniform material, vouchers will be provided to purchase uniforms. Parents could then buy the best clothes.
Farmers will be given cash to buy fertiliser from the market. If prices increase, we will provide the increase and vice versa. At the end of the day, the farmer will purchase what is best for him. This is the change that was expected for a long time. The Budget was a knowledge- based and suited ideally into a competitive social market economy. The Opposition can say what it wants but they must understand that it is the market mechanism that works. There is no time for us to waste and private participation in the economy was vital, he said..
---
Economic plan to destroy country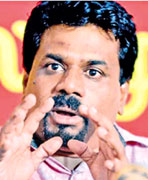 JVP Leader and Chief Opposition Whip Anura Kumara Dissanayake:
This is a plan launched to destroy the economy. It has been proved that the economic plan over the past 30 years was unsuccessful. This economic strategy will not take the country forward. Our land will be opened to foreigners. Proposals are underfoot to turn Education into a market product and sell it later. The pension benefit of those recruited to the state service from January 1 next year has been canceled.
The Budget has curtailed welfare measures of the public. It is a reflection of the government's inability to steer the economy in the right direction. It is just another repetition of the disastrous economy policies implemented in our country over the past few decades. We express our opposition to this economic strategy adopted and this budget should be defeated.
---
A fairy tale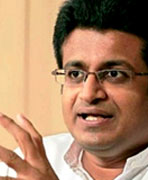 Colombo District UPFA MP Udaya Gammanpila:
This Budget is a fairy tale, is far away from reality. The Finance Minister proposed to allocate Rs.1500 million for each Grama Niladari division. There are 14,200 Grama Niladari divisions in the country. Then they have to allocate, Rs.22 trillion only for this project. The government's income for 2016 is only Rs.2 trillion. This shows the Finance Minister has not done his home work. He doesn't have the ability to do even a simple calculation. How can he manage this huge budget? As expected, he failed to grant a salary increase to public servants and even give the Rs.3500 pay hike proposed by our government in the last Budget.
The government is to privatise Expressways built by the former government to generate income as they are so bankrupt! We thought they would have an innovative solution for health and environmental issues caused by the excessive use of chemical fertiliser.
Their solution is building 'Green' hospitals and cancer hospitals allocating Rs.5 billion. The government is not going to do anything for prevention of illnesses but to accommodate more patients. If this is the government's formula to solve problems, the country is heading for disaster. We are ready to come out with the people to arrest this alarming trend.
---
Highest allocation for Education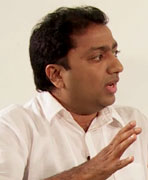 Minister of Education Akila Viraj Kariyawasam:
This would go down in history for the allocation of Rs. 90 billion for Education- the highest allocation made by a government. It has been formulated by identifying priorities. Prices of essential food items have been reduced. It is formulated with a broad economic vision targeting investments and curtailed unnecessary expenditures.
---
Rural housing to benefit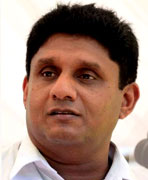 Minister of Housing and Construction Sajith Premadasa:
A huge sum has been reserved to construct rural housing schemes. It has also given an impetus of achieving the Premier's target of constructing 500,000 houses for middle income families.
The Education sector has been given an unprecedented amount. This would immensely help to upgrade the facilities in underdeveloped schools.The overall aspect is positive
---
People-friendly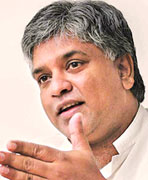 Minister of Ports and Shipping Arjuna Ranatunga:
This is a Budget for the people. A large amount of money has been invested on education and development. Prices of some essential commodities have been reduced. This is a people-friendly budget with concessions given to the people, while allocating a colossal amount for development.
---
Development-oriented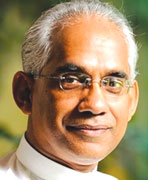 Deputy Minister of State Enterprise Development Eran Wickramaratne:
This is a development- oriented budget. It is not about giving relief for today. It is for tomorrow and in the medium term. Huge amounts of money have been allocated for Education. Provisions have been made to improve education in schools, provide training to teachers and for IT education , English and Science. New universities on IT and Management will be set up.
The investment on expenditure of other universities have also been increased by nearly 30 percent. There is a medium term development focus in this budget.
---
Does not solve local's problems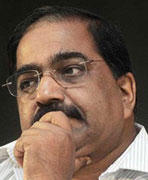 Suresh Premachandran, Tamil National Alliance MP:
Suresh Premachandran, Tamil National Alliance MP noted that while the government has created a climate to welcome foreign investors but, the apprehensions of locals especially those in the North and East remains neglected.
"If the government intends on increasing foreign investment, they should ensure political stability," he said. "We are at a juncture where the government is constantly swayed by opinions of extremists groups trying to create a rift, so as long as this prevails, foreign investors will be reluctant to invest."
Premachandra noted that the budget proposals makes no mention of programs to uplift livelihoods of widows in the North and East. " There are 45 000 widows with children who are breadwinners of families and unemployed. Another 10 000 rehabilitated LTTE cadres are there who need to be integrated into society. The Budget does not mention anything about either of the two groups."
He lamented the unemployment rate in the North and East is at an all time high and thegovernment does not seem interested to solve the matter.
---
Benefits ordinary man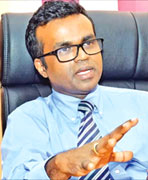 Deputy Minister of Provincial Councils and Local Government Karunarathne Paranavithana:
This is a very fruitful budget and its outcome would be successful. It benefits the ordinary man. This is a historic Budget when budgetary allocations for education, local government and the rural economic sectors are considered.
---
Not for short-term political advantage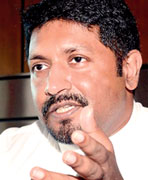 State Minister of Defence Ruwan Wijewardene:
The budget 2016 has not been presented expecting mere short term political advantages. As we witnessed, former UPFA government always presented their budgets as short term political programs. But the budget 2016 has laid a solid basis to move the country towards proper direction and expedite the development while providing concessions to the people. The budget has also laid key emphasis to provide required facilities and due recognition to our war heroes. The budget has also made sufficient allocations to further strengthened the country's national security.