Hard Talk and high fashion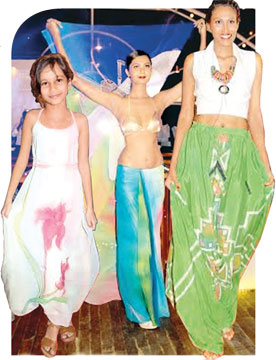 Bren Security (Pvt) Ltd, the Sri Lankan partner of the worldwide Securitas AB group held its annual 'Hard Talk' event at 8 Degrees On The Lake, Cinnamon Lakeside recently. This year marked the 11th anniversary of the event, which was held under the distinguished patronage of Kris Van den Briel, Regional President, Securitas Middle East and South Asia.
"Hard Talk is an open forum discussion originated by and unique to Bren, wherein clients can express their frank views and feedback on service, be it positive, ambivalent or critical," said Country President/CEO, Bren Security, and Major A.U.T Aluwihare. As was the case every year, Bren invited their most valued clients comprising distinguished members of the diplomatic fraternity from major Embassies, INGO's and UN agencies as well as from the major conglomerates and corporate bodies in Sri Lanka.
Views and problems particular to companies, as well as overall problems prevailing in the security industry were discussed and the consensus of opinion of all present was that Bren Security's Hard Talk was something to be emulated by all Corporate in the service industry.
A highlight of the evening was a presentation and discussion on wines, along with a tasting made by the House of Wines. The owner and founder Eric together with his team gave an interesting and interactive presentation which was appreciated by all.
The grand finale was a fashion show by Yolanda Aluwihare, Sri Lanka's award winning designer, who showcased her latest collection, which was instantly bought up.