Event - Literature
Anton Chekhov celebrated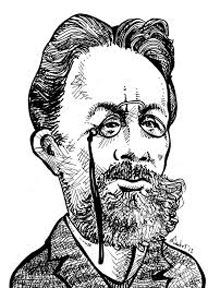 The Russian Centre in Colombo and the Russian Literary Circle will commemorate the 125th anniversary of the arrival of renowned playwright and author, Anton Chekhov, to Sri Lanka, at a ceremony at the Russian Centre, Independence Avenue, Colombo 7, at 4.00 p.m. on November 23 (Monday).
A felicitation volume on Chekov titled Chekov Nataka Ananyakaranaya by veteran cinematic writer Ariyaratne Vithana will also be launched. The event will be chaired by Dr W. A. Abeysinghe and the introduction to the book will be made by Ranjana Senasinghe. The main lecture on Anton Chekov's literary contribution will be made by Prof. Sarath Wijesuriya, Senior Lecturer, Sinhala Department, and University of Colombo.
The event named the 2015 Russian Literary Ceremony will also commemorate the 10th anniversary of the Russian Literary Circle and will include a photography exhibition and Russian Book Fair, the presentation of the 'Leo Tolstoy Award' by Alexander A. Karchava, Russian Ambassador to Sri Lanka. The Award will be presented to Gunasena Vithana, writer and critic, Ranjith Dharmakirthi, writer and dramatist, Ananda Amarasiri and Chulananda Samaranayake, both translators and writers.