Hope, wish, fantasy....
Call it what you may, everyone dreams of being someone or doing something different when they grow up. Some dream of being astronauts, rocket scientists, space explorers... Some dream of being clowns, comedians and running away to a circus. Still others wish to be lawyers, doctors, cricketers or superstars.
The sky, as they say, is the limit to your dreams... But what's the fun if you keep it all to yourself? So why not put pen to paper, or finger to keyboard, and share with us what you dream of being when you grow up? You can mail your dreams, along with your photograph to [email protected] or send it by snail mail to 'Junior Observer', No. 35, D.R. Wijewardene Mawatha, Colombo 10.
---
My goal is to be an engineer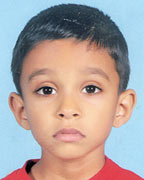 I am Isindu Piyadul studying in Grade Three at Mahinda College, Galle. When I grow up I want to be an engineer. My parents help me to do my home work daily and help me to solve the sums whenever I have difficulties. My teachers and friends at school too help me a lot with my studies.
I wish my dream comes true.
---
I like to wear colourful sarees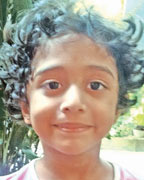 My name is Aysha Marriyam Hisham. I wish to be a teacher when I grow up. I study at Rosebud Nursery, Dehiwela. I hope to wear colourful sarees to school. At home I practise to wear sarees. I will be a friendly teacher. I will never cane my students. I will teach them well. I hope my dream will become a reality one day.
---
I hope to be a nursery teacher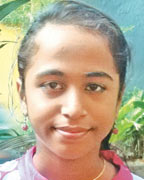 My name is Ayesha Azmara Hisham. I am eleven years old. I study in Grade seven at Sirimavo Bandaranaike Vidyalaya, Colombo. My ambition is to be a teacher some day. A teacher does a great service to the society. I will be a kind and good teacher. I will teach my students well, especially the small children. I wish my dream comes true.
---
An architect - my aim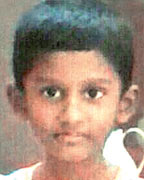 My name is Yahya Baneen. I study in Grade Two at Zahira College, Colombo. I wish to be an architect when I grow up. I will design beautiful houses. I will design a beautiful two-storied house for me. I will live upstairs and my office will be downstairs. I will design houses for my friends. I hope my dream comes true.