IMF stresses need to widen tax base
Sri Lanka needs to raise its tax to Gross Domestic Product (GDP) ratio in the mid-term to around 15% to boost government revenue and reduce borrowing, IMF Mission Chief for Sri Lanka, Todd Schneider told journalists via a video conference at the World Bank office in Colombo last week.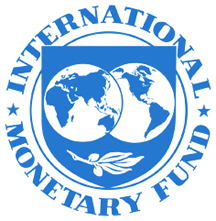 The mission head said Sri Lanka targets a tax to DGP ratio of 18 percent by 2020 and this has to come about with a focus this year on bringing changes to the Inland Revenue Act, the Customs Code and enhancing the efficiency of tax administration.
Currently, Sri Lanka's tax-to-GDP ratio of around 10.5% is one of the lowest in the world."Sri Lanka had a good record of tax to GDP ratio 10 to 11 years ago. Tax exemptions and tax holidays made tax administration difficult," Schneider said.
He also stressed the need to simplify the tax system and adopt a tax-friendly environment to widen the tax base.An IMF communiqué said that Sri Lanka has an opportunity now with political transition, to re-set macroeconomic policies to support stability and resilience and undertake structural reforms to help the country achieve high and sustained economic growth.
"There is a clear need to put tax revenue on an upward path as part of a growth-friendly phase of fiscal consolidation and debt reduction," the communiqué said.
The significant reduction in the 2016 deficit to 5.4 % of GDP will need to be followed by further revenue-based fiscal consolidation over the medium-term, guided by the 2020 deficit target of 3.5 percent of GDP (a primary surplus of one percent of GDP). Support on tax policy and revenue administration will be essential for the successful implementation and creation of a simple, efficient, and equitable tax system.
Schneider said amendments to the Inland Revenue Act should entail the use of technology, risk-based functioning and enhanced efficiency of collection. Regarding Sri Lanka's need to go for an Extended Fund Facility (EFF) from the IMF, he said Sri Lanka's had to resort to such a program which is better than a stand-by arrangement to boost its depleting foreign reserves.
"The EFF will provide the impetus for Sri Lanka raising the confidence of foreign investors," Schneider said. He said Sri Lanka is facing many challenges on macroeconomic policy and tax policy. The country needs macroeconomic stability, resilience and growth.
When queried about the conditions attached to the EFF, Schneider said there are conditions as in any standard IMF program. It has laid out quantitative targets. Fiscal balances, increasing international reserves, enhancing revenue are key areas the IMF expects to see. "Reducing protectionism such as eliminating para tariffs and trade barriers will enhance export opportunities, competitiveness and help facilitate greater integration into the global supply chain," he said.
- LF