A good vehicle is not enough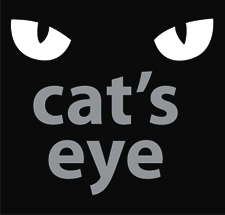 This feline who is affected by what affects the ordinary people of this country and then gives vent to bristling in voice and the written word, held herself at bay regarding the shocking allocation of one billion and more solid bucks to import very expensive SUVs and suchlike for thirty ministers and deputies.
As everyone and his grandfather has been saying, it's the worst time for this kind of extravagance and it is sheer extravagance, with the epithets 'useless', 'shocking', 'senseless', 'vulgar' added on.
Swear words
More succinct swear words could be used but this writer, being a lady of sorts, at least good manners were ingrained in her and words that even young teenagers bandy around nowadays are not in her vocab.
The papers have been full of this allocation of funds for super-duper cars for the lucky thirty.
Maybe the idea was to get the next thirty and the next on a staggered basis so that all ninety Ministers of all sorts will be gifted super vehicles to replace their already luxury and comparatively new vehicles. That of course is left to be seen.
This cat was rather wary of stepping into unknown territory, namely commenting on cars being imported since she really does not know one make from another and never the niceties or otherwise of this extra special vehicle or that.
For her, a vehicle is to get about in and she recognises cars, vans, tippers, battas et al - the categories but not the makes. Finer points go over her head. To her a car is white or black or, otherwise, large or small.
No wonder she has, on several occasions, tried opening the door of a white car assuming it was the family chariot and had been dragged away by a shy son or scornful and embarrassed husband.
She was once dropped at The Fab on Galle Road. She then emerged with her cake and got into the white car parked at the entrance, the spot she was dropped off by her husband.
She placed the cake on the floor, arranged herself, checked that her purse was zipped (she never carries bulky handbags) and, since there was no motion in the car, rather irritably exclaimed: "Let's go . . . What are you waiting for?"
No action. When she looks to growl at her husband, she sees a nonplussed young man staring with fear at this damnation that had suddenly descended on him. She scrambled out with abject apologies to meet her husband who had parked the car way back, now grinning with malicious delight at her predicament.
Now don't you laugh, Lady Reader. I am sure you have done what this cat did many a time. Don't snigger, Man Reader, we women are clever at many things though generally clueless about the objects of your first (and maybe only permanent) love.
Tall tales
The Prime Minister, bless him, has wisely placed this huge and useless, baseless, extravagance on hold in spite of Rajitha Senaratna and Gayantha Karunatilake spinning tall tales in justification. One reason why these super-duper vehicles are needed is to navigate bad roads when Ministers visit their electorates or go on government business, they said. For goodness sakes, repair those roads at a fraction of the cost of the vehicles and benefit many others too.
The Sirasa TV network conducted an island wide survey asking people what they needed most. This feline heard several rural people say - better roads.
And they were so right with some roads just a continuous series of potholes with edandas still across streams.
I looked in a Sunday newspaper at the list of lucky (but cursed by us) recipients of the luxury vehicles, with some pictures included, and found to my relief the MPs – mostly Deputy Ministers - whom I lay store on were not in the list. Mercifully, persons like Thalatha Athukorale, Dr Harsha de Silva, Eran Wickremaratne and Ranjan Ramanayake were not included. Sujeeva Senasinghe was listed.
He's from Kandy and we thought the second biggest city of the Island had fair infrastructure. The biggest shock however, was seeing Field Marshall Sarath Fonseka heading the list.
OK, let's say he deserves this after the service he rendered the Island by ridding it of the scourge of the LTTE and then serving many months in a prison. But Wijeyadasa Rajapakse, Gamini J Perera and Chandima Weerakkody? If the chosen thirty or at least some of them had any kekkuma for the suffering masses from floods, mudslides and raining canisters with gases poisoning air, earth and water, they would refuse the vehicles.
At least the gesture of doing with less while many in the country have to do with nothing would have been something.
Kudos
The money was passed in April, it is said. Well, un-pass it in June. The order to get the cars down can be rescinded and the idea of expensive vehicles shelved for good. The economy, even without the storm and mishaps suffered by the country, is good enough reason to stop such extravagances.
A word of praise must be extended to the armed services. We did this when it was seen by all via TV and newspaper pictures how they served without counting hours, inherent dangers or being immersed in filthy water in the floods or gooey mud in the landslides saving the marooned, bringing life saving water and food and digging for buried bodies.
And now we see how efficiently and swiftly houses are being reconstructed in the environs of Salawa. Our heart goes out, particularly old maternal hearts, to these young men who seem not only to be following commands given them but doing the good work, motivated by fellow-feeling for suffering others.
The commanders of the armed forces must be praised and the government too.
Those shouting about the Salawa disaster should shut their traps because much is done fast regards a disaster that cannot be laid on the government. There are always silver linings to dark clouds. We hope a flash of silver will be made public when investigations are completed on the Salawa conflagration and the truth is out as to how the fire ignited.
- Menika