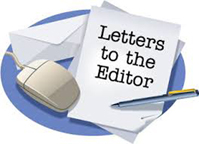 Your View...
Dear reader, the Sunday Observer welcomes your letters. Letters should be brief, legible and contain the name, address and contact number of the writer. Mail your letters to: 'Letters', The Sunday Observer, 35, D.R.Wijewardene Mawatha, Colombo 10. Email:
[email protected]
Handwritten copies should be duly signed.
---
Bring train travel to its former glory
My niece from Malaysia, my sister and I made an advance booking for the Podimenike observation compartment to Talawakelle for June 1 with a return ticket for June 4.
As we got in at Fort, we found a nauseating smell emanating from the washroom of the compartment. There was no A/C, only fans. The train was to reach Talawakelle at 2.30 p.m. but reached at 3.15 pm due to a crossing of another train at Galboda Station which normally crosses at Rozalle, a delay of 40 mins.
The platform at some of these stations are so low, that passengers find it difficult to get in and get out, a scene which we saw at Talawakelle. These shortcomings must be remedied. The present coaches (Japanese) are high compared to the English one of a bygone era.
The return journey was in a first class compartment as this particular train had no observation car. The AC was so cold that we had to cover ourselves with sheets which we fortunately carried. The train reached Fort at 7.15 p.m., a delay of 45 mins.
From the extreme conditions of this cool A/C we were then exposed to the extreme heat of the Colombo climate and we were down with severe cold for the next three days.
The guard of the train is the guardian not only of the train but the passengers as well. It is his duty to see that the compartments, the washrooms are kept clean and the comforts of the passengers by controlling the A/C etc. I may mention here that in the 1950s during R.D. Rampala's time (General Manager, then) the trains ran to schedule and the Railways (C.G.R.) was running at a profit!
---
Challenges to overcome
We have to learn a lot from the disaster that happened at Kosgama. We don't take precautions.
We do think in a haphazard manner. We do not plan our work. We do not do our work properly. We do not supervise our work properly. We do not take responsibility for our work and duties. When some disaster or damage happen, no one is accountable.
There is no accountability in our administration or management. Inquiries are held. Commissions are appointed. Foreign experts are brought in. Committees are appointed. But the final result very often is nil.
We are very clever to give excuses. We are very clever to put the blame on others. We are very clever to give thousands of promises.
We are very clever to fight. We are very clever to arrange press conferences. We are very clever to address meetings.
We are very clever to go round the world and tell our achievements and our success stories.
We do not practise what we preach. We take loans from all the possible countries. We do not try to stop wastage, corruption and negligence. We do not work. We have maximum possible days of holidays.
Our people in power take treatment from the best hospitals in the world.
We have the most expensive luxury car models of the world.
We pay compensation to all our supporters with tax payers' money.
We have to pay very high taxes when we buy a car. But some privileged people are given tax free vehicles.
To settle a land dispute or other disputes we have to wait sometimes 10 to 15 years. But our parliament is full of very clever lawyers.
All our leaders are worlds best patriots. But hardly anything is happening to develop our country.
We are in a financial crisis. There is a debt crisis. But all our leaders are trying to buy luxury cars. We pay millions and millions to lease buildings.
We plan to make Colombo the best city in the world. But nothing is happening.
Unless we correct ourselves the disasters similar to that at Kosgama can repeat.
Gods have taught us a lesson. Let us all learn a lesson. Whatever our religion or ethnicity, political party, age, gender, whether a government employee or private sector employee, businessman, or a professional.
All of us have to learn a lesson from the recent disasters. This is a lesson gods taught us.
---
Hats off to the Ombudsman!
I want to show my gratitude to the Ombudsman and his staff for the yeoman service they carry out silently but efficiently to the public at a time when they are helpless and when they realise there is no one to turn to.
To make a long story short, everything turned topsy-turvy when we received a monthly water bill of some Rs 5,000 when our normal bill was in the range of Rs 300. I promptly met the authorities in the NWS &DB and tried my best to convince that their officers (meter readers) have erred. However as usual, the excuses were underground leaks etc.
All this meant that we either pay up or be ready for a disconnection of the water supply!
It is at this time that it occurred to me the service rendered by the Ombudsman Office at Bambalapitiya. I still remember how they (Late Mr Bastiampillai and his staff) came to my help when a similar thing happened with the same Water Board!
I made my complaint to the present Ombudsman at Bambalapitiya and you will be surprised to know how quickly the Water Board acted. Not only they corrected the bills, I ended up getting a credit balance which will make payment unncessary for a few more years!