A better future for refugees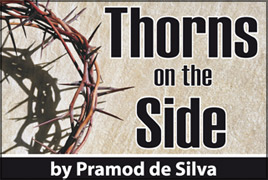 The dramatic pictures we have seen on TV recently of migrants hanging on for life on capsized boats of the Mediterranean highlights one major social issue - people fleeing conflict zones in their thousands for safety and security in other countries. In 2015 alone, more than 5,400 people died in these treacherous journeys to find asylum. In the first five months of 2016, at least 2,776 people lost their lives in search of refuge, putting the tragedy in this year on the path to exceed that of the previous one. The world is now witnessing the worst such crisis since World War II.
Millions if people are displaced from their homes each year due to conflict or causes such as famine and climate change. These people are often called refugees, though definitions vary. Tomorrow, (June 20) World Refugee Day, Governments around the world will focus on this major issue.
Persecution
A refugee is someone who has fled his or her home and country owing to "a well-founded fear of persecution because of his/her race, religion, nationality, membership in a particular social group, or political opinion", according to the United Nations 1951 Refugee Convention. Many refugees are also in exile to escape the effects of natural or human-made disasters.
We also have to take into consideration asylum seekers and Internally Displaced Persons (IDPs) - people who are displaced within their own countries often due to conflict, as we have witnessed in Sri Lanka itself. (The authorities have resettled most of them). Sri Lanka does have some refugees who live in India and efforts are underway to bring them down. In fact, some families have already returned to Sri Lanka on their own.
On the other hand, asylum seekers have fled their homes as refugees do, but mainly for economic or political reasons. Most asylum seekers claim they are persecuted in their own countries for various reasons, but in reality some of them could be seeking a better life elsewhere. These economic migrants are known to pay huge sums to human traffickers for passage to developed countries such as Australia.
There is a third category - Stateless Persons - who do not have a recognised nationality and do not belong to any country. Their lack of identification - a citizenship certificate - can exclude them from access to important government services, including health care, education or employment. Finally, returnees are former refugees who return to their own countries or regions of origin after time in exile. Returnees need continuous support and reintegration assistance to ensure that they can rebuild their lives at home. However, many long-standing conflicts remained unresolved, and the number of refugees who were able to return home last year was the lowest in over three decades. Protracted asylum situations now last for an average of 25 years.
Globe
At the end of 2014, 59.5 million persons - the highest number on record - were forcibly displaced around the globe. This means that one in every 122 human beings today is either a refugee, internally displaced or seeking asylum. Developing countries host four-fifths of the world's refugees. An estimated 43.3 million people worldwide were forcibly displaced due to conflict and persecution. Among refugees and people in refugee-like situations, children constituted 46 per cent of the population.
Nearly one million applications for asylum or refugee status are submitted in 171 countries or territories annually. Last year and this year have seen a record surge in applications due to the migrant crisis in Europe. The number of internally displaced persons, benefitting from UN High Commission for Refugees' protection and assistance activities, exceeds 15 million. UNHCR has also identified some 3.5 million stateless people in 64 countries. However, the actual number of stateless persons worldwide was estimated at up to 12 million.
The 48 Least Developed Countries provide asylum to 2.3 million refugees. In fact, 86 per cent of all refugees live in the countries of the developing world, which are struggling to feed their own citizens, leave alone refugees from other countries. According to a recent Oxfam report, Jordan, Lebanon, Turkey, Pakistan and the Occupied Palestinian Territories host a staggering 50 percent of the world's refugees, even though they make up less than 1.5 percent of the world's economy. Jordan, which has a population of just 8.1 million, is hosting a staggering 2,781,463 refugees, or one refugee for every roughly three people. Following closely behind, Lebanon, which has a population of just 6.2 million, is hosting 1,625,057 refugees, or one refugee for every roughly four people.
Wealthiest
The five wealthiest countries - which make up half the global economy - are hosting less than 5 percent of the world's refugees. Together, the U.S., China, Japan, the U.K. and Germany are hosting less than 1 million refugees. Rich countries must clearly do more and the UN says that international solidarity and burden-sharing are crucial in meeting the needs of displaced communities as well as their hosts.
Refugees are among the most vulnerable people in the world. The 1951 Refugee Convention and its 1967 Protocol help protect them. They are the only global legal instruments explicitly covering the most important aspects of a refugee's life. As UN Secretary General Ban Ki moon recently pointed out, "When managed properly, accepting refugees is a win for everyone. Refugees are famously devoted to education and self-reliance. They bring new skills and dynamism to workforces that in some parts of the world are ageing rapidly". According to their provisions, refugees deserve, as a minimum, the same standards of treatment enjoyed by other foreign nationals in a given country and, in many cases, the same treatment as nationals.
However, this is not always forthcoming. Many countries are reluctant to host migrants and refugees as a matter of policy and extremist politicians and politicians also incite the native populations to turn against refugees. In March, the E.U. and Turkey reached an agreement to deport refugees and migrants in Europe en masse to Turkey. Other countries have cited this anti-refugee position to justify their own policies. In May, Kenya closed the Dadaab camp for refugees, arguing that, if Europe was allowed to turn away Syrians, it could turn away Somalis. Greece too closed a major transit camp for migrants recently.
Preparation
The UN has just issued a report in preparation for the September General Assembly meeting, in which it has called for a global agreement on resettling 10 per cent of refugees annually. This is not an unrealistic target by any means and the rich countries which have so far shied away from directly addressing this serious problem must make an additional commitment to share the burden with their counterparts in the developing world.