Father's Day:
Boundless love of fathers everywhere
If you have heard the Sinhala song "Piya Senehasata Kaw Gee Liyawuna Madi" (which roughly translates to "not enough songs/verses have been written about fatherly love"), that phrase captures the very essence of fatherhood. While there indeed is a lot of attention on motherhood and mothers, we tend to think a lot less about fatherhood and fathers. While no one can equal the role of a mother, the role played by fathers in bringing up children is under-appreciated.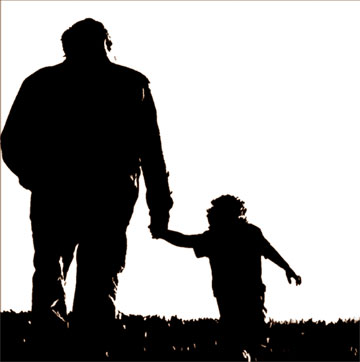 There is one day on the calendar that is exclusively dedicated to fathers the world over. It is (naturally) called Father's Day and happens to be celebrated today (June 19) worldwide. Wikipedia says "Father's Day is a celebration honoring fathers and celebrating fatherhood, paternal bonds, and the influence of fathers in society". Although primarily a Western concept, it has now trickled down to the upper strata of Sri Lankan society and has also taken on a commercial dimension as well, with merchants literary cashing in on sons and daughters' desire to buy gifts for fathers.
Different
Father's Day generally falls on the 3rd Sunday in June every year, though some countries celebrate it on a different date. Like most such celebrations, Father's Day originated from the USA. Since June 1966, it has been celebrated as a national holiday on the third Sunday of each June in the US, though it is not a national holiday elsewhere.
The exact origins or the idea of celebration is believed to come from a movement which began 100 years ago. Most sources give credit to Sonora Smart Dodd, who belonged to Washington. It is said that she came up with this idea following the mother's day celebration in 1910. She thought that having a father's day also was fair, given that motherhood was already being celebrated with a separate Mother's Day.
Daughter
Sonora Dodd, who lived from 1882 to 1978, was the daughter of American Civil War veteran William Jackson Smart. She is regarded as the founder of Father's Day. She and her siblings were raised by her father as her mother died in childbirth.
When she came up to an age of understanding the world, she started a campaign to get a special day registered to celebrate fatherhood and get it recognized. The first Father's Day was observed in 1910 in Spokane and some other cities and towns across America. The celebration then spread across the USA and other countries.
Gratitude
But just one day of the year is not adequate at all to repay our gratitude to our fathers who have sacrificed many things in life to care for us. In fact, every day of the year should be Father's Day. Nevertheless, there are many cruel children who almost abandon their parents when they can no longer be on their own. This is simply unpardonable - we see many reports on such destitute fathers on TV and in newspapers almost every day. A father has to be protected and cared for, for life.
Apart from one's mother, the next most precious person in your life has to be the father. If you have been too busy with your business or professional life and did not have enough time to be with your parents for a while, Father's Day is an ideal opportunity to spend some quality time with them, away from the glare of computer screens and smartphone screens. A get-together of this nature will take them back to the memories of your childhood.
Inspiring
Fatherhood is an inspiring but hectic phase in one's life especially in the formative years of the children. But the bond between father and son or daughter must never fade away. That is the central message of Father's Day, a celebration of and for fathers everywhere.