Busting the myth of a :
Human - Leopard conflict
The Sri Lankan leopard, scientifically known as Panthera pardus kotiya has been listed as an endangered animal by the International Union for Conservation of Nature ( IUCN) Red List of Threatened Species. While leopards are found across a large swathe of the island, they are mostly concentrated in the north west and the south east, areas corresponding to the Yala and Wilpattu National Parks. However, outside these protected areas, a significant leopard population is also found in the hill country. As forest areas in Sri Lanka's hills have come under intense pressure with increased deforestation and encroachment, leopards and humans in the hills have been drawn into a one-sided conflict, with leopards being the clear loser.
Not conflict, but massacre
Over the past few weeks a spate of leopard killings have been reported in the hills. Senior environmental lawyer, Jagath Gunawardena is of the view that it is not actually a conflict between human beings and leopards, but that people deliberately kill leopards for the flesh and the skin.
Currently, less than 18% of the Hill Country is covered by natural forests, with villages, estates and small farms accounting for most of the area. Hence, as leopards wander into human areas they become easy targets.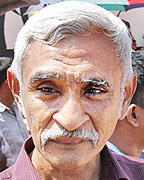 Jagath Gunawardena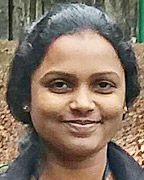 Nimalka Sanjeewani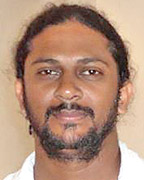 Pubudu Weeraratne
"There is encroachment in the forests; there is illegal deforestation and forest fires. As a result, the animals are running out of space and food," said Gunawardena.
Numbers
According to Gunawardena, even the reports stating that large numbers of leopards are being killed, are unreliable, and represent only a fraction of the total number of leopards actually killed.
"My suspicion is for every two killings reported, there may be one killing which goes unreported. Although harming or killing a leopard is a non bailable offence which carries a high penalty, people have not stopped committing such acts."
Deforestation
Central Environmental Authority Board member, Ajitha De Costa explained that deforestation is not only a threat to the leopards, but also makes the land vulnerable to landslides and creates a shortage of water as well. "From Horton Plains to Haputale, the entire area is deforested. There is a high probability of the area facing landslides," he said.
Pointing out that forest patches between estates have been cut by the villagers for firewood, thereby depriving the leopards of their habitat, De Costa says it is the fault of the people that has led to a series of issues.
He said, yet another reason for the decrease of leopards in the area covered by forests is forest fires. Forest fires often result due to attempts by residents to clear jungle areas for cultivation.
Awareness
Outreach Officer of the Leopard Project, Nimalka Sanjeewani said, they are currently conducting public awareness programs via lectures, television programs and informal community based talks.
"The behaviour of the animal is such that they wander in search of food. With deforestation, they tend to come to villages. Leopards are active mostly at night, so we have advised people to keep their pets and other animals in cages since such animals can be easy prey for leopards," she said.
According to Sanjeewani, the Leopard Project conducted by The Wilderness & Wildlife Conservation Trust intends to make the public aware through community awareness programs in border settlements and tea estate communities, and thereby attempt to reduce the numbers affected by the human-animal conflict.
Media's responsibility
Head of the Biodiversity Conservation Centre, Pubudu Weeraratne criticized the media for creating the notion of a human-leopard conflict and fuelling fears of villagers.
"Media has not done what is expected of them. All they did was create more issues by scaring the public. The issue has been clearly blown out of proportions," he said.
The long term survival of the hill country leopard populations is a complex and difficult task. Jagath Gunawardena however, believes, to mitigate the situation a holistic plan is needed. He says, the issue of leopard killings is yet a facet of the degradation and destruction of their habitat.
"Trying to find a solution only for the leopard issue will blind us to the bigger picture. If that is addressed then the other matters are invariably solved, he said.