Tell Wiggie to go,fly a kite!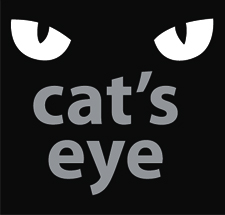 This cat still cannot believe that ex Supreme Court Judge, Canagasabapathy Viswalingam Wigneswaran, (b. 23 October, 1939), PC, formerly of Cambridge Place, Colombo 7, Royal College and, University of Ceylon; much admired when he emerged in politics with his prominent red pottu, ash marks on forehead and green-and-orange bordered shawl slung over shoulder; and now Chief Minister of the Northern Province with both sons married to politically connected Sinhalese girls; could rouse communal and religious dissension in this country that is limping to pre-civil-war amity.
The CM seemingly attempted to launch an uprising of Tamils in Jaffna with his 'Eluha Thamil' (Rise Tamils) call and statement addressing all Tamils to "oppose the erection of a single Buddha Statue in Tamil designated areas".
Now, the said C V Wigneswaran denies he spoke against Buddhism, tries retracting his fiery words of dissent and, even goes to the extent of saying he has received death threats from the South of the country. This is to be expected in this land of ours in which, of late, murder has become such an easy commodity, crimes being unearthed that point fingers of accusation or at least of complicity at the high-ups of the previous regime while demented persons in remote areas murder children after raping them.
The said Wigneswaran, deservedly referred to by some as 'Wiggie', showed his true colours by first going against the TNA's R Sampanthan and N A Sumathiran, the former having been subservient to Prabhakaran but, realizing the Boys were actually doing harm to the Tamil people, changed his stance once the Tigers were annihilated.
True, Wigneswaran belonged to a different political party – Illankai Tamil Arasu Kachchi – but to openly incite racial and religious dissension is going too far. Wiggie is 'too much', as we used to say when we disapproved of a forward stepping school mate.
Vasudeva Nanayakkara, matching him beard-wise, says the recently held Eluha Tamil demonstration in Jaffna led by his daughter's father-in-law (the CM) was a result of internal competition among the TNA leadership led by Opposition Leader R Sampanthan. What a puerile and laughable reason! This feline cattishly wonders whether he, Vasu, and his JO associates, are gleeful about the even slight raising of ethnic and religious issues as they await any reason to destabilize the elected government. Any mishap or misstep is grist to their mill of pointing sharp fingers at yahapalanaya. Let's admit it – a stupid move by the Jaffna Chief Minister is manna from hell for those waiting to create problems.
One can think of the BBS, along with the loud-mouths of the JO. But ordinary people are much more sensible, much more able to see things for what they are. The Sinhalese, overall, are not going to be unduly roused by the Chief Minister's pronouncement.
Anathema
This cat's sympathies are with Dr Rajitha Senaratne since he is being pilloried for saying in August: "Building Buddhist temples and placing Buddha statues under Bo trees had not done any good other than to negate the government's reconciliation efforts".
I suppose he meant temples and statues in the North. This cat fully agrees with him and people in general should be unafraid to echo the Minister. We have three major Buddhist temples over there – the Nagadipa island temple, supposed to have been a place visited by the Buddha; Dambukola Patuna, which consecrates the place where Sanghamitha Theri landed with the Bo sapling; and, there is another temple, Kadurugoda, where a large number of enlightened monks lived and died leaving a distinct aura of calm in the tree-shrouded vihara premises, strangely cooler too.
These places of Buddhist worship are really quite enough. We don't need any move that could be misunderstood during this crucial period of reconciliation and peace building. But we also most definitely do not want a Tamil politician rousing the Tamil Hindu people against the Sinhalese Buddhist people just as the new government is showing tangibly positive results of its reconciliation and peace moves in the face of much criticism from the Southern diehards.
This cat sees how, over and over again, it is the politician that causes strife among races and religions. The now subdued Bodu Bala Sena stalwarts are in robes worn by Buddhist monks but they are politicians first and last, the robe apparently a very convenient symbol if not a disguise.
Grassroots
Menika remembers meeting some people from the threatened villages during the height of the civil war when marauding Tigers and Tigresses descended on the defenseless peasants and left murder most foul in their trail. The villagers were brought to Colombo by the Dharma Vijaya Foundation and other groups, after rudimentary medical first-aid until the police or army turned up to help the villagers.
Home Guards were also being trained in the use of firearms and other tactics to keep the Tigers at bay. The men in this group of displaced villagers were adamant that, in their home area, all three ethnic communities had lived in harmony.
"We help them in harvesting paddy and they help us. We live in harmony. It is the politicians who cause trouble among the races," was what they said.
So it looks as if C V Wigneswaran is politician much more than just Chief Minister of the Northern Province. He should be concerned about the people, not rousing them to aggression. He should do his job of promoting economic well-being within his Province, instead of promoting himself politically among the Tamils. What does he want next - the presidency of the island?
Go; fly a kite, if not in Galle Face, then on Casuarina beach.
- Menika