My experience in aviation
Recently, I had a very rare opportunity to participate in a three day training programme on aviation. The whole course was divided into three parts. Part one was held during school vacation from April 9 to 11 at the Ratmalana domestic airport. It was designed to give us a basic knowledge about aircraft, covering history, technical process, accidents and so on.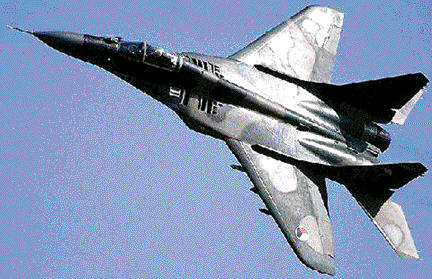 The instructors of the course taught us the theoretical approach as well as the practical approach during the training period.
Everyday, the lectures commenced at 9.00 a.m. and ended at 3.00 p.m. Five of my friends and I representing our school, followed this course. A total of 50 students including boys and girls of different age groups participated in the programme. We were given handouts and booklets relevant to aviation.
The instructors delivered their lectures in an interesting manner. They explained briefly about helicopters and aeroplanes, namely Kfir, Mig, Beachcraft, C130, MI - 24 and MI - 17. We were amazed by the information.
During the tea break and lunch intervals we were allowed to go to the hangar and examine the aeroplanes that were damaged. The runway is adjoining the hangar and therefore we could see the taking off and landing of aeroplanes.
At the end of Part 1 of the programme, we were awarded certificates of participation. We thanked the instructors and other assistants who taught us in an interesting and friendly manner.
I am confident that I would be able to have a basic exposure of aviation through this training. So, I think this experience which I had is the best gift for the new year. I hope to continue Part two and Part three as well to get a comprehensive knowledge on aviation.
---
National heroes
There are a large number of heroes in many fields in our country; in sports, social services and education. Everyone has their own heroes. They differ from person to person.
In this respect, my favourite national heroes are none other than the soldiers. I am extremely proud to call them my favourite, national heroes.
There is great recognition for soldiers in our society, because, they are the backbone of this country.
Our small island nation has lots of problems and terrorism is the biggest problem we have to deal with. It's something most countries in the world face.
In this respect our soldiers are doing a great job fighting with them for the welfare of our country. They fight day and night, even risking their lives.
The President of our country and people are all rallying around the soldiers to extend moral strength and support to protect our country.If the long drawn ethnic problem can be solved our country will be prosperous. Otherwise it will be another `Somalia.'
Soldiers are not at all selfish people because they generously give up their lives, time and their happiness to protect the sovereignty of our country. So, if we recognise the importance of their services, we will not hesitate to help them. People must all come forward to help and encourage the soldiers and all the other people in the armed forces to protect our country.
---
The best teacher
I have ever known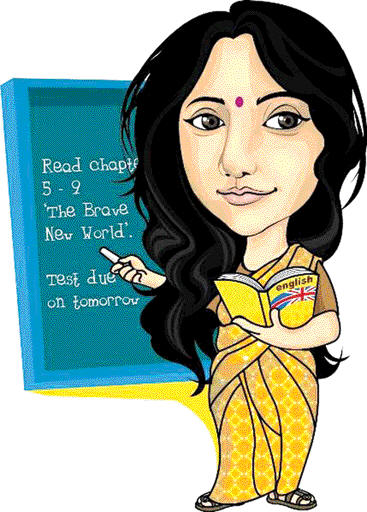 There are many teachers in this world, but this particular teacher is my best teacher. She is Mrs. Gopallawa. She teaches very well. She teaches us English and also good manners. She teaches in the school and in the hostel.
She helps us in every difficulty. She is not too strict, but when we do wrong she is very tough.
She directs us in the right path and shows us good things to learn. She also points out our bad habits and corrects them.
She is very pretty. She is with a smile whenever I see her.Her smile makes the day beautiful.She keeps the school and home environment clean. She is a good teacher who teaches us by example.
She knows how to cook tasty food. She is helpful to all young people as well as the old.
She likes little children. Step by step she corrects the bad things we do. I wish her well, in the future.
---
Travelling is fun
Many of us love travelling. There are various modes of transport. We can travel by air, water or land. Buses, vans, cars, trains and motorcycles are used to travel on land while ships, boats, and canoes are used to travel by water. Jets, aeroplanes and helicopters are some of the different modes of air transport used.Visiting different places help us meet new people and come across new customs and traditions. We can get to know new types of food and various ways of cooking, and also come across different ways of dressing.
Travelling also introduces us to new languages, ways of greeting and new folk songs. It introduces us to the histories of various places. We also have the opportunity of seeing new buildings, great places of importance like the seven wonders of the world, museums, famous rivers, waterfalls and so on during our travels.Visiting seaside areas gives us an opportunity to learn about new varieties of fish and other marine life. Travelling by train, plane or by ship is a new and interesting experience for most of us.For a lot of people, travelling is a hobby as it helps them get away from their mundane, routine work and relax. Going to new places and meeting new people teaches us a lot of things and therefore travelling is also very educational.
---
My hobby is writing
A hobby is fruitful work done in one's spare time. A hobby gives us pleasure and is different than other daily work we do. For example if we take the work of a doctor, he/she must do the work to the letter. If not, there will be lots of problems. But, when it comes to a hobby it is not so. It can be done as and when we like without any rules or restrictions.
There are several kinds of hobbies. Collecting stamps, reading, music, travelling, gardening, photography, writing articles and so on. Hobbies make life enjoyable and meaningful.
If everyone of us has a hobby we could use our leisure to indulge in this. It can make our life meaningful. It is also a very good method to maintain a healthy life.
Writing articles is my hobby. During my leisure I write poems, stories, essays and letters. I get a lot of pleasure from this work. Through this hobby, I can also improve my knowledge of English and about society too because I read lots of novels and also observe the changes in my surroundings to gather information.
For example, the condition of my home garden gives me inspiration to write poems about it. Because it is a calm and beautiful place, it gives me more ideas. I have written many articles and won prizes and certificates from newspapers. My hobby also helps me to face my school examinations with confidence. It helps me achieve better concentration and also economise my time.
When writing articles, firstly I note down all my ideas in a piece of paper and then I use my creativity to write the articles. I read them over and over, to improve them.
As a result of my hobby, now I have lots of friends from different ethnicities and religions. They also give me several ideas about their culture, religion and society. I am so happy about this. I am proud of my hobby. In the future I hope to improve on this hobby greatly and do well in this field.