The cool climes of Bandarawela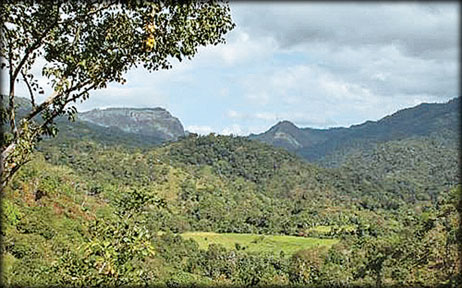 As the train chugs ruggedly, hugging the countryside you will be overawed by the countryside. It is an unbelievable sight from whatever side of the carriage you view this fantastic landscape. The train then slowly pulls its way into the colonial Bandarawela station. This is as far as the entrance to the city is concerned.
The town itself is rather small but vibrant and the chilly surroundings give Bandarawela that extra cool which is difficult to be found in any part of the world.
Bandarawela has one of the most invigorating climates in the island.
This climate coupled with its cool temperatures and lush green surroundings is ideal as an eco-tourism destination. Bandarawela is surrounded by many tea estates. The town itself is slightly elevated from the rest of the area and is surrounded with hotels and guesthouses, Municipal buildings and a sports ground. From the central train station, a colonial remnant,the town slowly begins to unfold bringing Buddhist temples, Christian churches, Hindu kovils and a newly renovated Muslim mosque into sight.
Located a mere 45 kilometres southeast of the more famous town of Nuwara Eliya, Bandarawela has set itself apart as a town, and has become yet another "must-see"attraction for tourists both local and foreign.
The Bandarawela Hotel and Bandarawela Tennis Club are synonymous with colonial Bandarawela. The hotel and the club are two living monuments to an exotic past tied-up with the living spirit of the European tea planters and Railway staff of the Bandarawela Railway station.
The Bandarawela Tennis Club without doubt is one of the oldest surviving sports clubs in Sri Lanka. It ranks with Bandarawela Hotel, the foremost top flight tradition-bound calling place of tourists, seeking the peace and quiet of a hotel which is predominantly old fashioned in its services and architecture.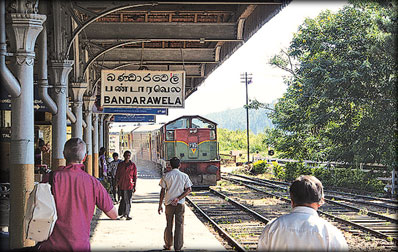 The Bandarawela Hotel and Bandarawela Tennis Club began almost together. The Sports club was first setup in 1897 but it was only in 1908 that some sports enthusiasts comprising European Tea Planters and Railway staff from the Bandarawela Station requested a land lease to kick start the Bandarawela Tennis Club, then known as the Railway Sports Club.
Rather strange but true, it had only one tennis court and seats were made of wooden railway sleepers. By 1930, there were two tennis courts and a parody of modern times, a mud-walled building as the club premises and perhaps pavilion.
By the 1930s the Bandarawela Hotel and Bandarawela Tennis Club were twin attractions in Bandarawela. The hotel served as the radiating centre for those who wished to see the ravishing natural beauty of Uva and the remarkable historical artefacts of ancient Sri Lanka. Bandarawela is a popular town in the Badulla district.