National Agribusiness Awards 2013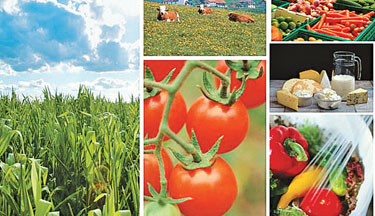 To recognise institutions in the agricultural sector, the National Agribusiness Council will organise the Annual Agribusiness Awards for the eighth consecutive time concurrently with the Ag-Biz and Profood Trade fair at BMICH on August 25.
Last year, the national gold award was won by Kurunegala Plantations Limited for their outstanding performance during the year as a state owned organisation.
The silver award went to HJS Condiments (Pvt) Ltd for their remarkable growth. CIC Feeds (Pvt) Ltd won the bronze award for serving the animal husbandry sector with quality feed. The special merit award was won by Jinasena (Pvt) Ltd for their innovation of 'Processed Tea Cutter'.
The National Agribusiness Awards are in recognition of performance and contribution by the formal business sector to develop agribusiness in Sri Lanka.
The awards will be sector based, grouped into Small, Medium and Large category while segmented into the sectors of input suppliers, services, producers, processors and marketeers. The selection will be based on Business Overview, Financial Management, Human Resource Management, Social Impact and Sector Specific performance. The applications will be evaluated by a competent panel of agriculturalists, accountants and marketing consultants from the private and public sectors.