Orange Electric launches program to teach robotics
Engineers of the Research and Development division of Orange Electric have begun teaching robotics to students of Northwood Global College, Borella.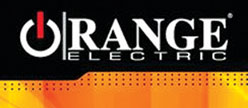 "We at Orange Electric, saw a need to teach robotics to children as most curricula are seeping in theory and leave no room for understanding science from a practical point of view. It mainly targets student who would ultimately become an engineer of sorts, and stems from the idea of teaching concepts and logic away from the textbook," said Managing Director, Orange Electric, Kushan Kodituwakku.
"We need to teach children that the highest level of wisdom comes from one's own experiences rather than reading or hearing about it," he said.
Principal, Northwood Global College, Kumari Wickremasinghe said the initiative to conduct lessons on robotics comes in tandem with the objectives behind creating the school, "Our college is the first 'corporate international school' in Sri Lanka. It is administered by a board of directors most of whom were students of D.S. Senanayake College during the tenure of its former Principal R.I.T. Alles."
"We did not want to create just-another-international school. We wanted to give value to the system and inculcate good qualities and values among students. This is what our directors inherited from R.I.T. Alles. It is in this context that the school begam conducting lessons in robotics for young students," she said.
Head of Orange Electric's innovation centre, Manoj Illangasooriya, conducts robotics lessons every Saturday.
"Robotics is not only about making robots but also offers children various opportunities for the future. When they study robotics, they not only learn about all aspects of electronics including the exposure to motors, wires, batteries, magnets, power supplies, transistors and resisters, but also to think out of the box allowing them to bring out their creative genius.