Contextualising research on water vital - Prof. Senaratna
Emphasising the centrality of water to life on earth, understanding and recognising various pressing issues in water management, in sustainable practices of water usage, the Lakshman Kadirgamar Institute for International Relations and Strategic Studies held a seminar 'A Day without Water: Managing Sri Lanka's Water Resource' on April 30.
The event was organised in the backdrop of International Water Day and also to celebrate the International Year for Water Cooperation - 2013. Resource persons for the seminar were drawn from a wide spectrum representing academia, practitioners, activists and policy makers.
These individuals who are pioneers in their fields dealt with a range of themes starting from the knowledge system of water, water security, drinking water, ground water to waste in water.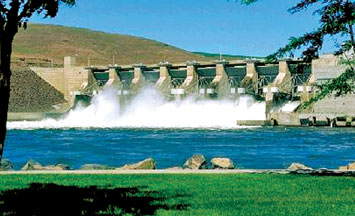 Apart from being the platform which brought together a number of experts who have made a unique contribution to the development of the water sector in Sri Lanka, the presentations and the interactions also raised important questions, particularly on empowering people and enhancing awareness of water pollution.
The Vice Chancellor of the University of Peradeniya, Prof. Athula Senaratna made a presentation on 'Water Resource of Knowledge - Current Status'.
He stressed the need to contextualise research on the water sector to suit the needs and future developments in the country which are invariantly connected to the consumer utility, health and innovations.
Prof. Senaratna said that there would not be a day without water as Sri Lanka only makes use of 11 billion cubic metres of water out of the annual water budget of about 130 billion cubic metres of water.
The second speaker, Director General of the International Water Management Institute (IWMI), Jeremy Bird, stressed that access to water is not about physical availability of water, but a state which would be achieved only when three dimensions of water scarcity; physical, economical and institutional water scarcity, are addressed.
Bird said that access to water is more related to economic and political considerations than physical scarcity and that economic and political agendas acquire prominence than the humanitarian case to ensure water security. Therefore, overcoming challenges in the water sector requires technological innovation, change of mindset and policy change.
Bird said that success stories in water security are found in places where there is visionary and strong leadership that brings opposing interests into balance, helps policy making with scientific understanding and negotiates decisions that are socially acceptable.
The Chairman of the National Water Supply and Drainage Board, Karunasena Hettiarachchi, spoke on 'Status of drinking water supply and sanitation in Sri Lanka'. He said that by the end of 2012, 84% of the households were served with safe water supply facilities.
He emphasised the importance of having a multi sectoral approach to examine the use of water resources in a sustainable manner. As a part of it, the Water Board has adopted a three pronged strategic framework in providing water supply and sewerage services in Sri Lanka.