Winner:
The Vesak festival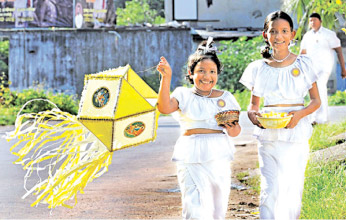 There are many festivals in the world. Among them Vesak is an important festival.Vesak is a religious festival. It is celebrated by the Buddhists all over the world in May.
We celebrate Vesak to mark the Birth, the Enlightenment and the Parinibbana of the Buddha.We go to temple on the Vesak day and take part in religious observances. Some people observe sil.We hold 'dansal' or refreshment stalls for the pilgrims.
Children and adults make colourful Vesak lanterns and light them. Vesak pandals are erected in major towns.
---
Winner:
Marie Curie
Marie Shlodovska was born in Warsaw, Poland on November 7, 1867.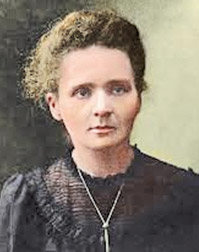 Her father was a reputed school teacher who took a keen interest in educating his four children.
After finishing her education in her home town she gained admission to the University of Sorbonne. She excelled in studies though she had financial difficulties. At Sorbonne she met Pierre who was on the faculty. She married him after a brief friendship.
Marie was able to join the academic staff at Sorbonne through merits and within a short period of time she became a professor.
Marie Curie won the Nobel prize on two occasions for Physics and Chemistry.
In 1903 she and her husband received the Noble Prize for Physics. In 1911 she received the Noble Prize for Chemistry.
She dedicated her life for science and died of cancer. The great woman who discovered radium and some active substances died in 1934.
---
Winner:
My pet
My pet is a cat.
Its name is Browny.
It is two years old.
Browny is brown
and its eyes are blue.
It likes to eat fish
and drink milk.
Every evening
I play with Browny.
I love my pet very much.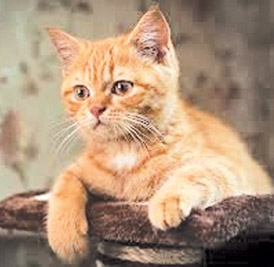 ---
Winner:
My new English teacher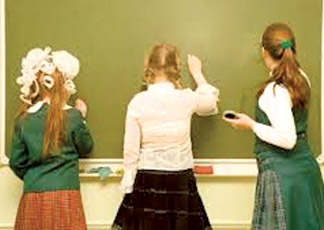 My new English teacher is Shehara. She is 40 years old.She is good but sometimes she punishes us when we makes mistake.She teaches us English. She is always with a smile.
She likes to eat ice-cream. She has a beautiful bag. We like to touch it.We love her very much.
---
Winner:
Threats to forests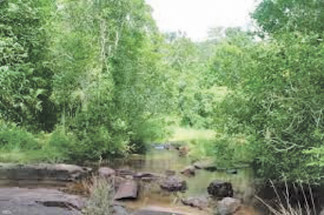 Forests have been endangered in many ways. Continuous climatic changes have become a serious threat to forests causing severe damage.
The increasing heat of the atmosphere has resulted in a scarcity of water in forest areas. This has made forests more vulnerable to insects, pests and diseases. The warming of the atmosphere also paves the way to wildfires. Wildfires destroy a large areas of forest cover sending out a lot of Carbon dioxide into the atmosphere.
The loss of forest areas reduces the capacity to absorb carbon dioxide and badly affects the forest productivity.Various human activities too have threatened the existence of forests. Traditional farming methods such as chena cultivation, expanding of villages and farmlands and clearing forests for development projects have reduced the forest cover.
If we do not take effective measures to conserve forest areas, there will only be grasslands instead of forests.
---
My school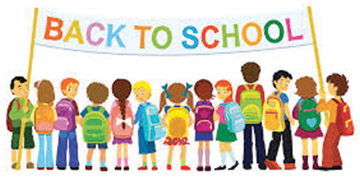 My school is Pinnawala National School. There are over 2,000 students in my school. This is a mixed school. Classes are full of smart students from grade six to 13. The principal is Gamini Jayathissa. Vice principals supervise the students.Students in our school are talented. Our school is well-known for the best results in Advanced Level and Ordinary Level examinations. We perform well not only in studies but also in sports such as volleyball, football and cricket.We have won the first, second and third places in aesthetic activities. Our teachers work hard to teach us well. Therefore, our school takes a very prominent place. The past pupils association of Pinnawala National School. helps the school a lot.
I really love my school.
---
Vesak
The birth of the Buddha,
The Enlightenment of the Buddha,
The passing away of the Buddha,
Represent the meaning of Vesak.
Colourful and glimmering pandals,
With lovely, luminous lights,
The 'Dansalas' are everywhere,
Colourful Vesak lanterns
Hung on trees with bright colours.
People wearing white clothes,
Visit the temple,
Worship the idols
And the Bo tree.
The full moon lights up the world
Children are overjoyed
On the Vesak full moon Poya day,
The thrice blessed day.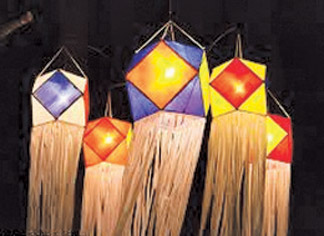 ---
The importance of practice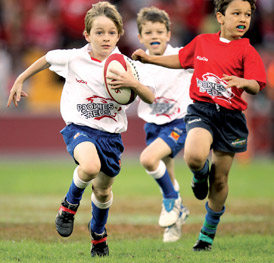 Our second home is school where we do many activities. We study, play games and sit for examinations at school. All such activities need constant practice. For examinations we should revise our lessons very well. Then we can improve our knowledge. Practice is also necessary for sports and games. If we do not practise, we will lose.
Practice helps not only sports but also at examinations. We can build stamina if we exercise regularly. If we want to rescue someone from water or any other dangerous situation, we should practise such activities.
The old adage says, "Practice makes perfect." If we practise, we can bring pride to our team and school. We should practise whatever we do regularly and bring out our hidden talents.
---
Psy, a 'global superstar'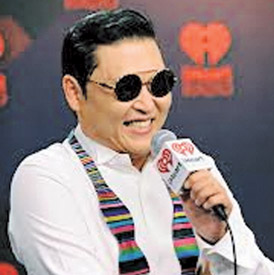 Park Jae-sang or better known by everyone as Psy is a South Korean singer. He is not only a singer but also a song writer, rapper, dancer, record producer and a television personality as well.
He was born on December 31, 1977 in Seoul, South Korea. Psy is known internationally for his hit single 'Gangam Style'.
His music video for Gangam Style exceeded one billion views on You Tube, becoming the first and currently the only video to do so in website's history.
He is considered a 'global superstar.'
On April 12, 2013, Psy released his new follow-up single 'Gentlemen' which is also a big hit, reaching up to 230 million views in You Tube.
This well-known artiste has millions of fans and I am sure many of you are as well, like me are big fans of Psy!
---
My country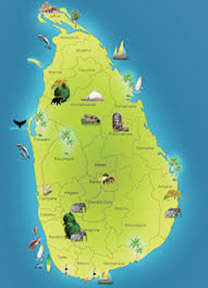 My country is Sri Lanka. It is situated in the Indian ocean. Sri Lanka is called the 'Pearl of the Indian Ocean.' We can see the sea around Sri Lanka. India is our neighbouring country.
The President of my country is Mahinda Rajapaksa. Sri Jayewardenepura, Kotte is the capital of Sri Lanka.
Sri Lanka is about 2,500 square miles in extent. The population is about 20 million.The Sinhalese are the majority population. Tamils, Muslims and Burghers belong to the minority.
Sri Lanka is known as one of the most beautiful countries. Tourists from all parts of the world visit Sri Lanka. Today Sri Lanka is an Independent Republic. I love my country very much.