There is hope for man
"Pull not the poisoned arrow out of my body medicine to apply
Until a description of the man who shot it the poison used you can supply.
Waiting for answers to questions so unwise.
********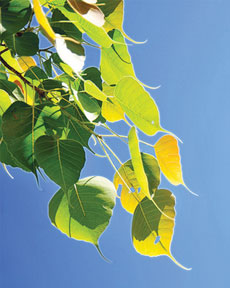 The toxic having acted the victim would have gone to his demise
First things come first, know then, should you seriously care,
Face a situation, do what has to be done, the matter ending there.
We complicate our lives, not knowing the basic truth that works to good,
Using one's intelligence, a thing to be understood.
********
In a Buddhist way of life, the path is crystal clear,
Knowing oneself helps eradicate loss of sanity and fear.
The purpose of life is to awaken to reality to see things right,
Then life is so easy to deal with, a satisfying delight.
********
From moment to moment everything changes, nothing remains the same,
Change is unsatisfactory, bringing disease, decay, death in its train.
What is changing has no ego, self, soul as permanent to hold,
Man is mind and matter a bundle of feelings, sensations and perceptions
manifold.
********
In Buddhism, what one has to know and do, is easy to explain,
Hence make a determined effort Nibbana to attain.
Short cuts there aren't, no secret formulae, no benign gods to appease,
With your will, utmost effort and sustained application, chances of success
will increase.
********
"Refrain from doing evil, cultivate doing good, cleanse your mind,
Of taints that have arisen from greed, hatred and ignorance which bind
One to the Wheel of Sansara the Buddha's teaching goes....
One who makes the sublime Dhamma one's island, One's refuge, ends one's
affliction one's woes.
********
Take for instance a seed, however small it may appear,
Sends out a signal to us, making it abundantly clear,
That with the power packed in it grows to fullness that being its intent,
Taking from the environment moisture, air, sunlight and nutriment.
********
The thought is the thinker, not self, make no mistake,
By sustained endeavour and wisdom let the mind awake.
The Eightfold Dhamma offers one
Path unfailing as a plan,
Know then – There is hope for man only in man.
M.B. Werapitiya
---
The wonder
Some wonders stay made
come packaged
sun dried rain fed
earth worms churning
sprouting seeds
blooming blooms
of dew drops and rainbows
clean green sheen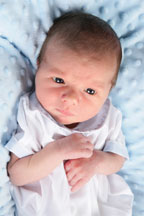 touch deep soul song
substance wrapping and all.
and others ...
they are made
by mortal souls
blood sweat tears
rape scrape creep
lust looming pounds
on dry heartless souls
might fight tight
of mortar clay and sand
stay made deed
till one day ...
hard wind blows
parched sun burns
deep sea churns
with raised head takes
all leaves nothing at all
cry but a distant cry
of a little babe
breaking water
reaching out
of a mother's womb.
- Renton de Alwis