Tchaikovsky-the musical genius
Pyotr Il'yich Tchaikovsky was the author of some of the most popular themes in all of classical music. He founded no school, struck out no new paths or compositional methods, and sought few innovations in his works.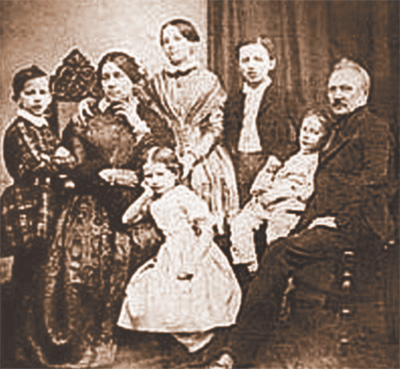 Yet the power and communicative sweep of his best music elevates it to classic status, even if it lacks the formal boldness and harmonic sophistication heard in the compositions of his contemporaries, Wagner and Bruckner.
It was Tchaikovsky's unique melodic charm that could, whether in his Piano Concerto No. 1 or in his ballet The Nutcracker or in his tragic last symphony, make the music sound familiar on first hearing.
Tchaikovsky was born into a family of five brothers and one sister. He began taking piano lessons at age four and showed remarkable talent, eventually surpassing his own teacher's abilities. By age nine, he exhibited severe nervous problems, not least because of his overly sensitive nature. The following year, he was sent to St. Petersburg to study at the School of Jurisprudence.
The loss of his mother in 1854 dealt a crushing blow to the young Tchaikovsky. In 1859, he took a position in the Ministry of Justice, but longed for a career in music, attending concerts and operas at every opportunity. He finally began to study in harmony with Zaremba in 1861, and enrolled at St. Petersburg Conservatory the following year, eventually studying composition with Anton Rubinstein.

In 1866, the composer relocated to Moscow, accepting a professorship of harmony at the new conservatory, and shortly afterward turned out his First Symphony, suffering, however, a nervous breakdown during its composition. His opera The Voyevoda came in 1867-1868 and he began another, The Oprichnik, in 1870, completing it two years later.
Other works were appearing during this time, as well, including the First String Quartet (1871), the Second Symphony (1873), and the ballet Swan Lake (1875).
In 1876, Tchaikovsky travelled to Paris with his brother, Modest, and then visited Bayreuth, where he met Liszt, but was snubbed by Wagner. By 1877, Tchaikovsky was an established composer. This was the year of Swan Lake's premiere and the time he began work on the Fourth Symphony (1877-1878).
It was also a time of woe: in July, Tchaikovsky, despite his homosexuality, foolishly married Antonina Ivanovna Milyukova, an obsessed admirer, their disastrous union lasting just months. The composer attempted suicide in the midst of this episode.
Near the end of that year, Nadezhda von Meck, a woman he would never meet, became his patron and frequent correspondent.
Further excursions abroad came in the 1880s, along with a spate of successful compositions, including the Serenade for Strings (1881), 1812 Overture (1882), and the Fifth Symphony (1888).
In both 1888 and 1889, Tchaikovsky went on successful European tours as a conductor, meeting Brahms, Grieg, Dvorák, Gounod, and other notable musical figures. Sleeping Beauty was premiered in 1890, and The Nutcracker in 1892, with success.
Throughout Tchaikovsky's last years, he was continually plagued by anxiety and depression. A trip to Paris and the United States followed one dark nervous episode in 1891. Tchaikovsky wrote his Sixth Symphony, "Pathétique," in 1893, and it was successfully premiered in October, that year. The composer died ten days later of cholera, or -- as some now contend -- from drinking poison in accordance with a death sentence conferred on him by his classmates from the School of Jurisprudence, who were fearful of shame on the institution owing to an alleged homosexual episode involving Tchaikovsky.
About Classical Music Classical music is probably more familiar than we might at first imagine. Indeed, nowadays it is all around us, whether it be in restaurants, supermarkets, lifts, for advertising or as theme and incidental music on television. A great deal of film music either directly uses or draws from the 'classical' tradition; a good example of the former might be '2001: Space Odyssey', and of the latter, the many scores John Williams has composed in recent years for such blockbusters as the Star Wars and Indiana Jones trilogies.
In the vast and wide-ranging world of 'classical' music there is truly something there for everyone - pieces which once discovered represent the start of an exciting and irresistible journey which will provide a lifetime's listening pleasure. For example, those who are particularly excited by hearing instrumentalists working at full stretch will thrill to the likes of Liszt and Paganini, or if something a little more reserved and self-contained is required, the chamber music of Haydn or Mozart would be a good starting point.
If a full symphony orchestra in overdrive is more to your taste then Tchaikovsky or Richard Strauss could well fit the bill, whereas those who have already warmed to Vivaldi's 'Four Seasons' might well try the music of some of the great Italian's contemporaries such as Handel, Johann Sebastian Bach or Domenico Scarlatti. Whatever your tastes may be, there has never been a better time to start building a 'classical' music collection on CD.
Any attempt to define what is meant literally by the term 'classical' music is fraught with difficulty. How does one encapsulate in just a few words a musical tradition which encompasses such infinite varieties of style and expression, from the monastic intonings of Gregorian chant to the laid-back jazz inflections of Gershwin's Rhapsody in Blue, from the elegant poise of Mozart's Eine kleine Nachtmusik to the despairing, heightened emotionalism of Tchaikovsky's "Pathetique" Symphony?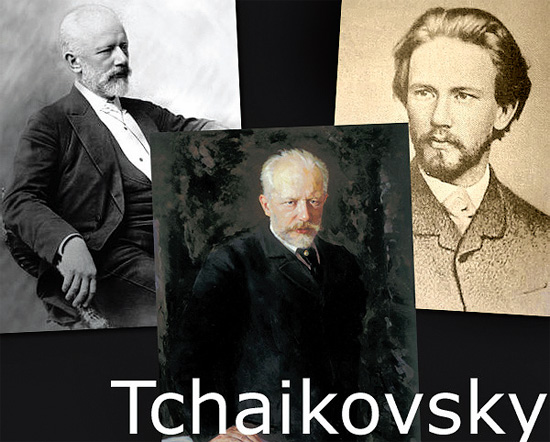 One is treading on very dangerous ground indeed if one pre-supposes that it is simply 'superior' to other musical types such as popular, jazz, rock and the like, let alone the music of other cultures.
In general 'popular' music may be as clear in expression as the longer examples of 'classical' music. One important difference, however, lies in the logical connection that exists in 'classical ' music between the beginning and end, with the latter a logical extension and development of the former. 'Popular' music, on the other hand, tends to present its material without development, the music ending when interest is exhausted.
Sadly, whilst 'classical' music is socially undivisive in itself, it has unfortunately become associated in most people's minds with the intellectual elite. Even now, and with certain honourable exceptions, the attending of a 'live' concert can be an intimidating (not to say costly) experience for the uninitiated, especially in that most jealously guarded of establishments, the opera house. The wonderful thing about the technological age in which we live, and particularly the advent of the compact disc, is that we can bypass all irrelevant social and intellectual pretence, and enjoy in the comfort of our own home (often at far less cost) some of the finest music ever composed.
With such a breathtaking variety of material available, it is an awesome task to know just where to begin your disc collection, and as a result expensive mistakes are often made as tempting looking purchases turn out to be something of a disappointment. This is where the Naxos catalogue really comes into its own, and where it is hoped this guide will help prospective purchasers to make an informed choice about the kind of music they are likely to enjoy.
The Naxos label provides a library of high quality performances of music by the great masters in modern digital sound; accompanied by authoritative and user-friendly booklet notes and at the lowest possible price. There are already nearly 600 titles from which to choose, and with new releases emerging at the rate of about eight every month, even the enthusiastic collector is well and truly catered for.
With every historical period and genre covered, there is something in the Naxos catalogue for everyone, especially those who wish to build a truly representative collection of the central masterworks in the 'classical' tradition.
-Internet