'Dazzle'-a treat for music and theatre lovers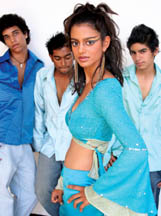 Music and theatre lovers should keep the first few days in November free this year, as Elizabeth Moir School will be staging their new and exciting musical - "DAZZLE". This is the third part of the trilogy by the producers of the very successful Street Beat (2004) and Bring It On (2005).
Elizabeth Moir School is set to raise the bar further with their ambitious and grand new production. Their new venture incorporates all that is good about fashion, drama, music, dance and comedy.
It is an original production that will captivate audiences not only with the brilliant acting, singing and dancing, but this time around the production team has assured us an array of glittering special effects.
Dazzle takes the audience on a journey through the lives of its central characters Rex and Gavin, twins who lose track of each other at an early juncture of life.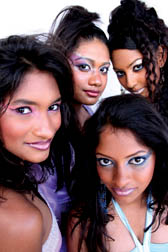 Both have a burning ambition to succeed, and this manifests itself in one becoming a rock superstar turned fashion icon, whilst the other develops into a top of the range photographer.
Although they grow up in different continents, with different cultures and ways of life, they are surprisingly reunited at a massive fashion show that they are both working on.
The production team is once again led by artistic director, Aida Mansoor, while the very talented Natasha Jayasuriya provides the show with striking choreography. A final year student, Hashir Milhan has taken on the responsibility of producing 'Dazzle' and coordinating and designing the multi-media extravaganza.
Box plan and tickets are available at Elizabeth Moir Senior School, 4/20, Thalakotuwa Gardens, Colombo 5.