Days and Beyond
Portrayal of life in its widest manifestations: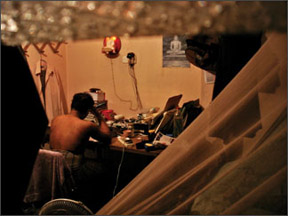 By Chandima Dharmadasa (Kandy)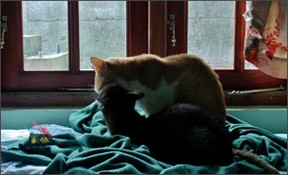 By Dinali Cooray (Colombo)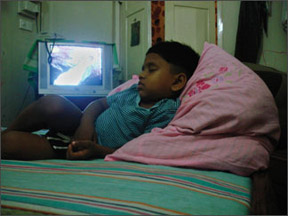 By Niroshana De Silva (Embilipitiya)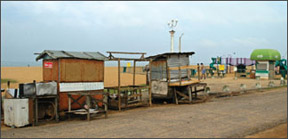 By Sisira Gintotage (Matara)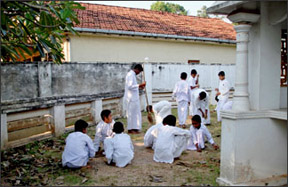 Neville M Gamage (Galle)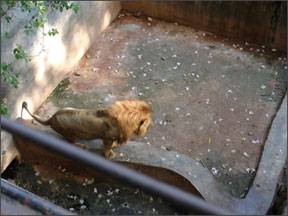 By Vajira Hapuhinna (Hanguranketha)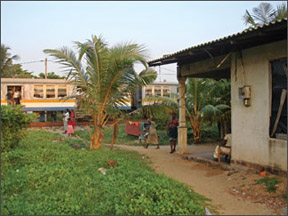 By Thushantha Vidanage (Panadura)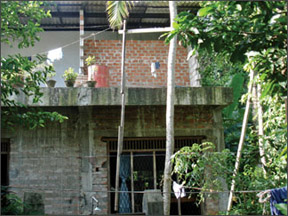 By Harshana Henarath (Kurunegala),
"Days and Beyond", an exhibition of photography featuring works of ten photographers from diverse parts of the county will be held at Alliance Francaise Colombo from May 22 to May 31, 2008.
The exhibition is the result of the project work of ten participants, who offer the widest possible view of life in Sri Lanka from diverse perspectives. The Workshop was conducted by photographer Jagath Dheerasekara, who is also the curator of the exhibition.
As the workshop was chiefly on documentary photography, the body of work resulted from it offers rich insights into myriad aspects of life in Sri Lanka from busy life of fishermen to religiosity in Sunday school (Dhamasala).
Participants of the exhibition, Chandima Dharmadasa (Kandy), Dinali Cooray (Colombo), Harshana Henarath (Kurunegala), Muditha Adikari (Pannipitiya), Neville M Gamage (Galle), Niroshana De Silva (Embilipitiya), Ratnananthan Aroodguhan (Jaffna), Sisira Gintotage (Matara), Thushantha Vidanage (Panadura) and Vajira Hapuhinna (Hanguranketha) have treated their chosen subjects in a unique manner and are also different in their styles, making a rich and diverse collection of documentary photography.
Chandima Dharmadasa who has worked on the topic of "life beyond home" offers a rare insight into life of a boarder in Colombo. Here, where the photographer lodges, is a boarding-house of a white collar workers and life commences when boarders return from work. It is only a lodging place for them. The few snaps that Chandima presents depict the night life in the boarding-house.
Dinali Cooray who lives in Colombo has chosen "lives of pets" as the subject. Here the photographer offers the kind of relationship that pets enjoyed in the life of the household and stresses the fact that pets are totally dependent on people of the house.
Harshana Henarath deals with the subject of "getting ready", a preparatory process in life and tries to capture the tens moments of "getting ready". His photographs capture this essential element of life which is manifested in every physical facet such as semi-constructed houses.
Muditha Adikari's photographs on "spider web" offer diverse perspective of spider webs and its complex architecture. The photographer is so sharp-eyed that he captures even the dew drops on the spider web. Muditha also points out that the process of making a spider web is as interesting as its manifold designs which encompass natural objects like a leaf or a surface.
Neville M Gamage who hails from Galle captures the Buddhist Sunday School or "Daham pasala" in his photographic exploration into the religiosity in Buddhist tradition in South of Sri Lanka. More than anything else, Dharm Pasala symbolizes calmness and tranquillity, a quintessential characteristic of Buddhist temples.
Niroshana de Silva has dwelled on the subject "my son" and shows in no uncertain terms the special place the son occupies in her life. Her snaps attempt to explore her son's activities in different spaces.
Ratnananthan Aroodguhan has taken an extraordinary view of seemingly common objects such as streets under the title "over the wall". He argues that life in the city is confined by walls and though they have been taken as inanimate objects, they have a life of their own. Aroodguhan narrates a life of a street which awakes, stays active and goes to sleep. The photographs capture the road that leads to the apartment of the narrator.
Sisira Gintotage works on the theme of "beauty and ugliness" relating to a beach nearby his home. The beach representing responded beauty of the island is also representing the ugly facet of environment pollution which he juxtaposition with ugliness. He argues the beauty and ugliness of nature is product of human activities.
Thushantha Vidanage captures "fisherman's life" exploring hitherto unseen facets of rather a tough life of fishermen in Sri Lanka. Their days are uncertain dependent on the catch. Thushantha tries to look some gentleness in the rough life of fishermen.
Vajira Hapuhinna on the "cell animals" focuses on the plight of animals in the zoo. These animals are taken from their original habitat and caged so that the visitors can see them as exhibits. Vajira sees animals that are used to routinised life in total exposure as lifeless.
The exhibition is not only an excellent attempt in documentary photography but also a photo-documentation of facets of life in Sri Lanka and would offer an invaluable insight into fascinating human landscape coloured by people of different walks.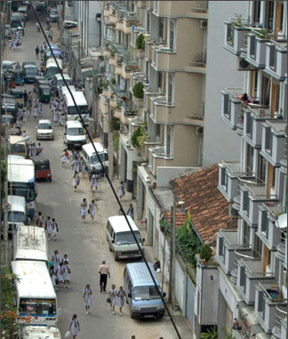 By Ratnananthan Aroodguhan (Jaffna)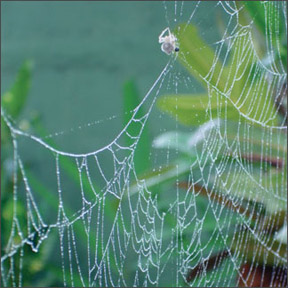 By Muditha Adikari (Pannipitiya)