Putin keeps powerful Kremlin aides
There are many familiar faces in the new cabinet of Russian Prime Minister Vladimir Putin, yet his appointment of two former Kremlin aides suggests he wants to strengthen his powers at the expense of the new presidency.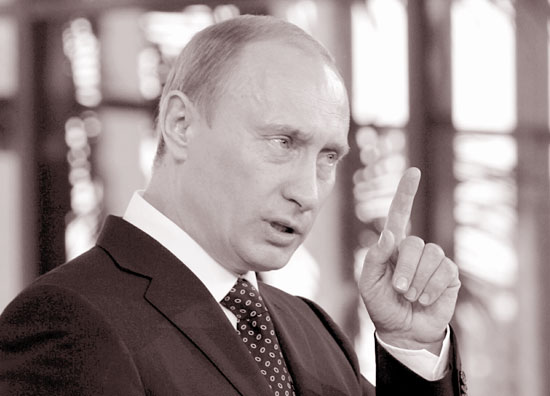 There has been a generally good reception of the new government from business and diplomatic circles. Igor Sechin was the deputy chief of Vladimir Putin's presidential administration.
He was an enforcer, who also chaired Russia's biggest state oil company, Rosneft, at the time when it controversially absorbed the Yukos empire. Yukos was broken up and its billionaire boss Mikhail Khodorkovsky jailed.
Mr Sechin has been seen as something of a grey cardinal, opposed to the eventual nomination of Dmitry Medvedev as former President Putin's chosen successor. His new post - deputy prime minister - is a minor demotion.
Along with the removal of two of Mr Putin's closest allies - the former justice minister, and the head of the domestic security service - Mr Sechin's move suggests Mr Putin may be starting a process of mutual distancing from the hardest of the hardliners.
Signs of continuity
The former Prime Minister Viktor Zubkov - whose reputation is that of a competent manager rather than a great political thinker - stays on as a first deputy prime minister.
Much more remarkable is Igor Shuvalov, a slick, fluent English-speaker, who advised Mr Putin on foreign economic affairs. He has also been made a first deputy prime minister.
Elsewhere, in defence and foreign affairs, continuity seems to be the key word. The former ministers have kept their jobs. Effectively, however, this augurs against a softening of the hardline approach towards the West. Changes in the security establishment are also noteworthy.
The new head of the presidential administration is Sergei Naryshkin, a close confidant of Mr Putin from St Petersburg. Another sign of the St Petersburg clan's continuing importance is the appointment of Alexander Bortnikov - a largely unknown functionary - as head of the FSB internal security service.