Demand for low grown tea goes up
The Low Grown Pekoe grade offered for sale by New Vithanakande Tea factory obtained an all time record price of Rs. 720 per kilogram at the Colombo Tea Auction held on April 21 and 22.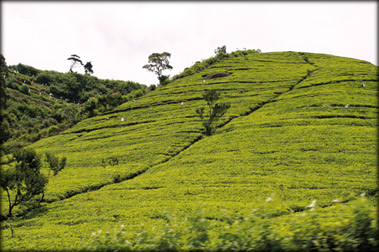 Senior Vice President, Asia Siyaka Commodities Ltd., Rohan Iddawela said the demand for low grown teas was high and will continue to fetch a high price.
Prices of Low Growns have been on a upward trend affected by high demand due to the drop in production. Tea production was adversely affected during the first three months due to the drought and low application of fertiliser.
The tea market which was expected to slide after the New Year holidays has been strong with the Middle East, Russia and Libya increasing quantities.
CEO, Lanka Commodities Brokers Ltd., Sarath Sirisena said the tea market is reviving with traditional buyers showing keen interest to purchase large quantities.
"The market for Low Growns has been strong while demand for High Growns was sluggish except for the Western quality teas. The tea production shortfall for the first three months was 33 million kilos of which 23 million were low grown teas", he said.
The tea industry faced one of the worst catastrophes from late last year upto mid February due to the impact of the global financial crisis. The over valued rupee had its impact on the tea market.
Benefits of the stimulus package given to the tea industry have not trickled down to the industry. Tea brokers have been supporting the producers during difficult times. (LF)