Stunner CBF 'Wing Mark' Honda launched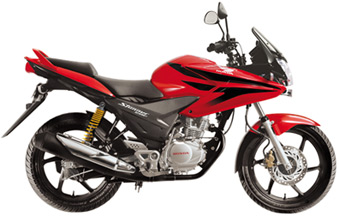 Stafford Motors Co. Ltd., the sole distributor for Honda in Sri Lanka launched the Stunner CBF `Wing Mark' Honda motorcycle at a ceremony held in Colombo on Tuesday.
The Wing Mark Honda is manufactured by Honda Motorcycle and Scooters India, a wholly Honda Motor owned company.
The high performance 11 bhp engine with five speed transmission, the sporty split seat and tubeless tyres are some of the salient attributes of the motorcycle. Managing Director and CEO, Stafford Motors, Dr. Kalinga Kaluperuma said customers can enjoy quality and reliability through an attractive model range of the latest motorcycle.
Honda celebrates 50 years in the manufacture of automobiles this year and through its globalisation policy has spread its operations across the globe.
Honda was introduced to the Sri Lankan market by Stafford Motors in mid 1960s. The company entered the Indian market in 1983 with a joint venture with Hero Group to manufacture Hero Honda motorcycles.