Un-bra- lievable!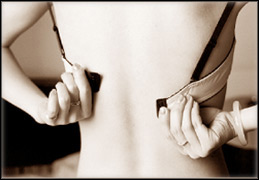 A woman in Detroit in the US owes her life to her bra! She escaped serious injury when the underwire on her bra deflected a bullet. The 57-year-old woman had spotted a group of men breaking into a neighbor's house on Tuesday morning.
When the men saw her, one of them fired a shot. The bullet lobbed off the underwire on the woman's bra, saving her life.
Last week in Brazil, another woman's life was saved with a bit of help from her undergarments. She was shot in the chest by robbers on a bus but survived the attack because she'd stuffed money into her bra. The cash absorbed most of the impact.
Source: Just Plain's ... on the Blog
---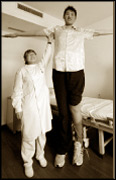 Is this the world's tallest man?
There could be a new contender for the world's tallest man title. 27-year old Zhao Liang caused quite a stir when he walked into a hospital in China a few days ago to treat his injured foot.
Zhao is a staggering 2.46 meters tall making him 10 cm taller than Bao Xishun, the man currently listed in the Guinness Book of Records as the world's tallest.
Zhao's parents are of average height, with his father at 1.8m and his mum at 1.68m. His mom says Zhao has a big appetite - polishing off eight hamburger-sized steamed buns and three dishes for dinner.
---
Taking cricket to a higher level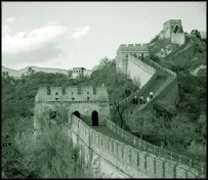 Talk about aiming high! A world record has been set for the world's highest ever cricket match. The game has taken place 16,945 feet up Mount Everest.
Players, groundsmen, medics and spectators trekked up the mountain to set the record for a field sport played at the highest altitude.
The 50-strong group of amateurs and enthusiasts spent nine days making their way to the site of the Twenty20 match. Locals helped prepare the pitch, moving stones, pebbles and rocks out of the playing area. In the end,
Team Hillary beat Team Tenzing by 36 runs with six balls remaining of the Nokia Maps Everest Test.
---
China's Great Wall longer than thought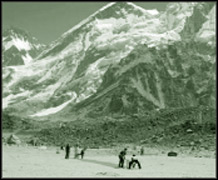 The Great Wall of China is longer than originally thought. A two year government study has uncovered new sections of the Wall that add up to 290 kilometers.
Experts used new technologies such as infrared range finders and GPS devices to make the discovery.
They found sections of the wall concealed by hills, trenches and rivers that stretch from Hu Mountain in northern Liaoning province to Jiayu Pass in western Gansu province.
The additional parts mean the Great Wall - which Chinese emperors began constructing 2,000 years ago to keep out Monguls and invaders - spans about 6,300 km through the northern part of the country. The Great Wall is China's premier tourist attraction drawing hundreds of thousands of visitors each year.