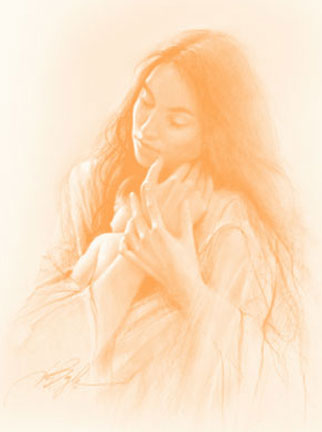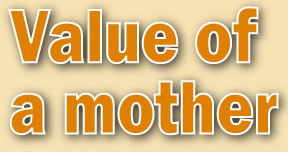 You have to be a mother to know the true value of your own mother....
My darling baby daughter Shimaya,
Iím writing this when you are peacefully sleeping in your cot. You are so tiny. You look so innocent. And I know that you totally depend on me. You are just one month old. My heart melts when you look at me so innocently. I see the complete trust you have in me, in your eyes. And I as your mother will not break that trust. I promise to look after you and care for you until you no longer need me to be behind you.
When I look back at my teenage years. I remember how I yelled at my mother, when she tried to be protective towards me. How I rudely said that I am old enough to look after myself. I love my mother, but itís just that I take her love for granted. Itís amazing how she loves me. Now when I look at you I wonder whether you will do the same to me, when you grow up.
I guess, as a mother you tend to think that your child is still vulnerable, even when they are old enough. My mom still calls me `Babaí even after I became a mother to you.
When you are suckling I forget all my troubles and I feel I can sacrifice my whole life for you. I want you to grow up to be a perfect woman. Itís so innocent the way you make those cooing noises when you suckle, and I forget all the sleepless nights that I have to go through all alone. Sometimes, I used to call your thaththi in the middle of the night, and cry for hours telling him that I canít do this, when you give me a hard time at night.He is in Forces and away from home).
His comforting words are not enough. Then my strength is my mother. She helps me day and night, when you give me a hard time with your unconsolable crying. I realise how difficult it is to raise a baby. Surely when I was like you I would have been the same, and now I know the hardships that my mom had gone through. I am who I am, because of her.
One night after a feed you vomited some milk and did not breathe for sometime, you scared me to death. Although I am a doctor I was helpless. I was so sacred that you will aspirate. Even when you sneeze once, you scare me. I wonder what my mom felt when she went through the same especially when I was sick.
My dear daughter, one day you will leave me and get married. You will become a mother too I sincerely hope that this chain of love will continue....
I want you to know how much I love you my baby, and there is no greater love than a mothersí love.
Dr. Sharmila Samaranayake

Write to us...
Panorama is your magazine. Your contributions, feedback and suggestions are welcome. Please limit your contributions to 400 words maximum. We prefer email but snail mail and faxes are also welcome.
Email: panorama1@rocketmail.com
Fax: 011-2429220
Address: Panorama, The Sunday Observer Magazine, Associated Newspapers of Ceylon Limited, 35, D.R. Wijewardene Mawatha, Colombo 10