Uthuru Vasanthaya:
Million worth projects for IDP children's education
In keeping with the Uthuru Vasanthaya, Northern Development Programme launched by the Government projects worth Rs. 200 million to provide higher education facilities to children of the displaced has been launched funded by the ADB and the World Bank.
Following a survey which gathered information about students who have missed their higher education due to the conflict in the North, these projects have been launched, the Education Ministry said.
The Ministry said that under this programme, a Rs. 23 million project has been launched to restart higher education courses at the Jaffna and Vavuniya Universities while Rs. 90.33 million would be spent to put up a hostel for medical students at the Jaffna University.
Construction work on an academic and administrative building has already started at the Jaffna Institute of Higher Technological Education. Another Rs. 30 million has been set apart to improve the quality of existing courses and the introduction of new courses at this Technological Institute while Rs. 14.45 million has been earmarked for improvement of its infrastructure facilities, the Ministry said. Steps have also been taken to set up a new Institute of Higher Technology at Vavuniya costing Rs. 65 million and another Rs. 60 million had been allocated for improvement of basic facilities at the new university at Vavuniya due to be completed in 2011.
Meanwhile, the Education Ministry said programmes costing Rs. 576 million launched to bring about a qualitative improvement in the country's Higher Education field would be completed before next year.
A Rs. 23 million project has been launched to restart higher education courses at Jaffna and Vavuniya Universities.
---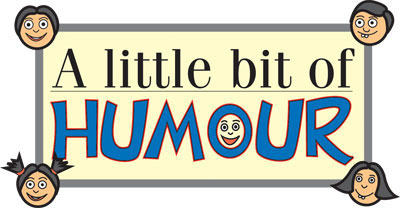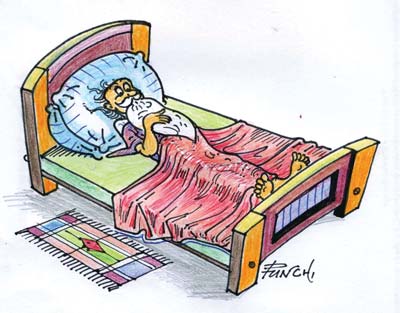 There was an old man who was intensely proud of two things - his long, white beard that reached down to his chest, and his ability to sleep the moment his head touched the pillow.
One day, his three year-old grandson asked him how he arranged his beard when he slept; did it go under the blanket or did it remain above it? The old man had never paid attention to this detail, and he confessed he didn't remember whether his beard remained above or went under the blanket. He promised to find out.It was very cold that night. The old man got into bed and pulled the blanket over himself. Then he suddenly remembered his grandson's question.
He became acutely conscious that his beard was under the blanket. He lifted it from under the blanket, and placed it above it. This made him feel that something was not quite right. So he tucked the beard under the blanket again. But he soon felt it would be better if it were out. In and out went the beard; first under the blanket, then above it, then under once again. The old man spent a sleepless night.
The next morning the first thing he did was to cut his beard to chin level, to the great joy of his daughter who, for several months, had been urging him to do just that.
* * *
How much do pirates pay for their earrings?
A Buccaneer!
* * *
Why did the scientist install a knocker on his door?
He wanted to win the No-bell prize.
* * *
Why did the atoms cross the road?
It was time to split!
---
Birth and death anniversaries
from July 19 - July 25
July 19
* Julian Bowling, a famous Sri Lankan swimmer was born in 1966.
* Samuel Colt, American inventor of the revolver was born in 1814.
July 20
* Dona Catherina, a queen of the Kandyan Kingdom died in 1613.
* Sir Edmond Percival Hillary, New Zealand mountaineer who climbed Mt. Everest was born in 1919.
* Sir Garffield Sorbers, West Indies Cricketer was born in 1936.
* Guglielimo Marconi, an Italian, who invented the modern radio telegraphy died in 1937.
* Bruce Lee, Martial Arts star,died in 1973.
July 21
* Paul Julius Von Reuter, German Pioneer of News Transmission, was born in 1816.
* Wilhelm Geiger, German orientalist, who translated the Mahawamsa, was born in 1856.
* Ernest Hemingway, American writer of The Old man and the Sea was born in 1899.
July 22
* Ven.Matale Sasanathilaka Thera,was born in 1909.
July 23
* Martin Wickramasinghe, famous writer and journalist, died in 1976.
* Prof K.N.Jayathilake,scholar of Buddhism , died in 1970.
* Issac Merritt Singer, an American who invented the sewing machine died in 1875.
July 24
* Alexander Dumas, famous French novelist -Writer of Black Tulip ,The Count of Monte Cristo-was born in 1802.
* Peter Sellers ,English actor died in 1980.
July 25
* Philip Gunawardene, a socialist and a pioneer freedom fighter, politician died in 1972.
* Dr June(James) Barry, first ever woman physician died in 1865.
* Louise Brown, World's first test tube baby was born in Oldham General Hospital in 1978.
* Samuel Tailor Coleridge , English poet died in 1834.
---
Special events which took place in
history from July 19 - July 25
July 19
* Thomas Maitland was appointed the Governer General of Ceylon in 1805.
* Land Reclamation and Development Board was established in 1968.
* Peace Day celebrations marking the end of World War I, held in England in 1919.
July 20
* Associated Newspaper of Ceylon Ltd, Special Provisions law came into operation.
July 21
* Mrs.Sirimavo Bandaranaike took oaths as the world's first woman prime minister in1960.
* Sri Lanka became a full member of the International Cricket Federation in 1981.
* Nawayugaya Sinhala periodical launched in 1956.
* Inauguration of Ceylon Chamber of Commerce in 1950.
July 22
* National Day of Poland.
* Deng Xiao Peng restored to power in China in 1977.
July 23
* National Day of Egypt .
* National Day of Ethiopia.
* National Milk Board was established in 1957.
* Open University of Sri Lanka was established at Kotte Sri Jayewardenepura in 1980.
* Black July started in 1983.
July 24
* First successful treatment with insulin for diabetics was reported from Guy's Hospital, London in1925.
July 25
*Bandaranaike-Chelvanayagam Pact was signed in 1957.
---
Siriliya Sevana Children's Home:
A haven for orphans
A welfare centre for children in Vavuniya was declared open by the Probation and Child Care Department last week. Siriliya Sevana Children's Home will provide accommodation to female children under 13 years who have been orphaned due to the war in the Northern Districts.
Siriliya Sevana is a concept of the First Lady, Shiranthi Rajapaksa launched with the primary obejctive of helping these orphaned children, living in IDP camps at present.
The opening took place under the patronage of the First Lady, by the Probation and Child Care Department which has already initiated several programmes for the welfare of children.
As the initial step, 125 children were provided with accommodation in the six storeyed Children's Home. The First Lady Mrs. Shiranthi Rajapaksa assured that these children would be well looked after by the Department and provided great protection until each child reached the age of 18.
The Commissioner of the Department of Child Care and Probation, Sarath Abegunawardane said that accommodations will be provided as early as possible to another batch of 125 children who have lost their parents during the war.Speaking to the Junior Observer, Commissioner Abeygunawardane added that these female children will not only be given proper education, but also be provided with health facilities during their stay in the Children's Home.He said that they will also be trained in computer studies and various other vocational activities.:Even after reaching 18 years, they will be supported by the Department to continue their educational activities as will as vocational studies," he said.He explained that a team of Department officials has also been deployed to protect children in the Home and also to eliminate child abuse in welfare camps.
---
Triple dinosaur find in Australia
Australian scientists hailed the country's most significant dinosaur discovery in decades after three new species were unearthed in a Queensland billabong recently.
The flesh-eating theropod - dubbed Australia's answer to the "Jurassic Park" velociraptors - and two sauropods had lain in a 98 million-year-old geological deposit until a recent archaeological dig.Scientists said the three, named Banjo, Matilda and Clancy in honour of Australia's most famous song, "Waltzing Matilda", opened up an exciting new front in the world of dinosaur research.Queensland Museum researcher Hocknull and his team found the fossils in the billabong, or small lake, near the Outback town of Winton, where poet Banjo Paterson is said to have written "Waltzing Matilda" in 1885.
The team used bulldozers to carve through the site's unyielding topsoil before digging with hand tools in the thick clay beneath, back-breaking work which yielded Australia's first major dinosaur discovery since 1981.
Hocknull compared the theropod, from the tyrannosaurus rex family, to the velociraptors made famous in 1993's "Jurassic Park", only "many times bigger and more terrifying"."He could run down most prey with ease over open ground. His most distinguishing feature was three large slashing claws on each hand," Hucknull said."Unlike some theropods that have small arms, Banjo was different. His arms were a primary weapon. He's Australia's answer to velociraptor, but many times bigger and more terrifying.
The plant-eating Matilda and Clancy belong to the giant titanosaur family, the biggest creatures ever to walk the Earth."These discoveries are a major breakthrough in the scientific understanding of prehistoric life in Australia," said state premier Anna Bligh, as she announced the find in Winton.
Scientists said Australia's continent-sized Outback could hold untold treasures for palaeontogists.
"When we think of dinosaurs we think North America, Europe, South America, Africa, not Australia," said Rod Wells, of Flinders University.
"Australia is the exciting new frontier in vertebrate palaeontology, a continent as large as North America awaiting exploration." Hocknull also held out hope that more discoveries were waiting for his team near Winton. - AFP
---
Increased fines for misuse of water
Timely action has been taken by the Water Supply and Drainage Ministry to increase fines imposed on persons responsible for discharging pollutants to the country's water bodies, obtaining illegal water connections and also supplies, by-passing water meters.
This has been done with the aim of pure drinking water supplied to the public by the National Water Supply and Drainage Board and also conserve and preserve water bodies from pollution. The Water Supply Act of 1974 amended in 1992 is now outdated in the context of the increasing number of water supply and drainage projects and connections operated and maintained by the NWS & DB and areas covered by them.
As such, this act needed further amendments to suit the present times and needs, according to a press release quoting Ministry sources, issued by the Government Information Department.
The new amendments proposed by the Ministry on the initiative of Minister Mahinda Amaraweera envisages to double the present fine imposed on persons responsible for polluting water bodies and reservoirs.
The fines imposed on illegal connections and obtaining water by-passing water meters would also be considerably increased under the proposed amendments.This would help conserve the country's scarce water resources and ensure proper use for the benefit of a larger number of people, the release said.
---
News briefs
*Out of the 10 leading schools in Colombo inspected by the Healthcare and Nutrition Ministry officials recently, eight schools were found to be dengue breeding grounds. The dengue mosquitoes were found to be in the gutters.
* A new system to identify dengue patients is to be formulated by the Healthcare and Nutrition Ministry.
* A lioness of African origin died at the Dehiwela Zoological Gardens on July 9, following surgery.
* A decline in child mortality rate has been recorded according to the latest UNICEF findings.
* Piliyandala Central College has been upgraded into a sports school. Three more schools will be upgraded to this status under a programme undertaken by the Sports and Education Ministries.