The digital future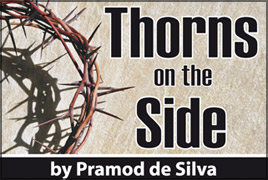 Television was introduced to Sri Lanka in 1979, exactly 30 years ago, with the inception of the Independent Television Network (ITN). There had been an earlier proposal to start a black and white television service, but it never materialized due to various reasons. That turned out to be a blessing in disguise. Sri Lanka thus launched a colour television service (the European PAL 625B standard) even before India did. India converted to colour (PAL) well after 1982, when the Sri Lanka Rupavahini Corporation, funded by Japan, began transmissions. In fact, Sri Lankan channels were wildly popular in Southern India for many years, reminiscent of the popularity of Radio Ceylon in India several decades ago. Choosing PAL was a wise choice, as it is the dominant colour system. Japan itself uses the old American NTSC system.
Three decades later, television had firmly taken root in Sri Lanka. The first private television station (MTV) began transmissions in 1992. Today, there are nearly 15 free-to-air television stations in Sri Lanka, public and private, which telecast programs in all three languages. This is a tremendous achievement for a small country such as Sri Lanka, because many far bigger countries have fewer terrestrial stations.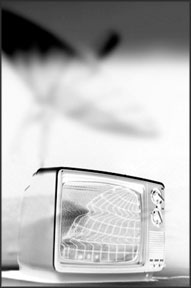 Although colour television was available from 1979 itself, most people had black and white sets in the early days, partly because of the high cost of colour sets. The lack of electricity in most areas was another problem, so many people opted for black and white sets which could run off a car battery. However, as people got more disposable income and television prices plummeted, there was a colour television boom. Today, black and white sets are almost non-existent.
The television industry in Sri Lanka has tried to keep pace with the latest developments in the world. Sri Lanka was one of the first countries in the region to introduce NICAM (Near Instantaneous Compounded Audio Multiplexing) stereo digital sound with bilingual capacity and also the A2 German stereo system. Almost all the stations are now fully computerized and digitalized.
The concept of one-man new crews has also become popular with the advent of small, full high-definition broadcast quality camcorders. The stations also use other media to their advantage - SMS, phone-in, the Web are among a few.
There was a proposal to begin teletext services here, but it fell by the wayside.
The other trends in the global television industry also came to Sri Lanka gradually. Scrambled cable TV, broadband cable TV, satellite television and Internet Protocol Television (IPTV) are all available here. If you have nearly Rs.2000 burning a hole in your wallet every month, more than 100 channels could be on your telly 24 hours a day. These technologies have made massive inroads in a short period - go to any remote village and you will come across satellite dishes. One reason for their popularity is that the local channels cannot reach many parts of the country through terrestrial towers, but there is no such problem with satellite TV which works anywhere within the satellite footprint. This has enabled a large number of rural people to access television services.
But there is one major technology which had eluded Sri Lanka so far - terrestrial Digital Video Broadcasting (DVB). Cable and satellite providers already use this technology. We are stuck in the analogue age while other countries in the region are forging ahead with terrestrial DVB. Many countries have switched off analogue TV transmissions altogether. The UK is a prime example for a country which pioneered DVB - its terrestrial Freeview (commenced in 1998) and satellite Freesat services are free to all and very popular.
The Government must therefore be lauded for its decision to go for DVB in the near future. Once the technical studies are over, the Telecommunications Regulatory Authority and broadcasting authorities should draw up a timeline for DVB-T implementation and ultimately, analogue switch-off, say in 2014.
One hopes they will choose the newer DVB-T2 standard which promises better reception, but that is a mere technical detail. The two systems will necessarily co-exist for some time, until all households are equipped with DVB Set-Top Boxes (to make their analogue TV sets compatible with DVB) or TV sets equipped with DVB-T or T2 tuners. The Government should consider granting duty concessions for DVB STBs and television sets. The STBs can be configured to record TV shows, pause and rewind live TV and offer interactive services.
But DVB is not the end of the line. Many countries have now begun widescreen and High Definition Television (HDTV) broadcasts on the DVB platform. Right now in Sri Lanka, the only way to enjoy HDTV is to get a blu-ray player. But that could change if we use this opportunity to leap-frog straight to Hi-Def. Standard definition channels can also continue. The Government can assist Rupavahini and ITN to make the transition to Hi-Def and private channels may also be granted concessions. Duty concessions should also be granted for the public to buy LCD/Plasma HDTV sets as normal CRT sets cannot display Hi-Def images. Satellite, IPTV and cable operators should also begin offering HD channels. Yes, we are talking about overhauling the entire system, but it has to be done at some point. That is progress.
What are the advantages of DVB? The main one is that more channels can be accommodated on the same bandwidth, thus freeing up more space on the spectrum for other purposes. Some countries have even 'auctioned' the freed space to operators of other wireless services. Pictures should be clearer and sharper in theory and there is the additional advantage of digital surround sound. DVB also allows for on-screen Electronic Program Guides (EPG), which are already familiar to satellite and cable viewers. One plus point is that viewers do not have to change their roof top antennas - the existing ones are fully compatible with DVB.
What does the change mean for the stations? As we have pointed out before, they anyway do most of their work in the digital domain. High definition cameras and sources are also regularly used. The only investment they will need to make upfront is for digital transmission facilities. However, the authorities should engage in a dialogue with both public and private TV stations to get their views and ascertain any requirements. Should they need additional equipment, concessions and incentives should be granted for importing them. The transition should ideally be a painless one for all the stations.
Before television, there was radio. The reports of its death have been greatly exaggerated. The radio scene is more vibrant now than ever, thanks to the Internet. Frankly, I do not know the number of local radio stations that dot the FM band - I lost track of them sometime back. But a radio station need not confine its listenership to the radius of its FM transmitter(s). Right now, I am listening to BBC Radio 3 on my PC and hundreds of radio stations from Angola to Zimbabwe are only a click away.
There's clearly more to radio than FM - there's the Internet and Digital Audio Broadcasting (DAB).
The latter is the radio equivalent of DVB. I stand to be corrected, but no plans have so far been announced for DAB or its latest higher quality variation DAB+ in Sri Lanka as far as I know . This is rather surprising, because the cost factor for converting radio to digital is much less. Even the cost of end-user equipment is much less, even though listeners will have to buy all-new equipment as no STBs are available for conventional radios.
All major manufacturers offer affordable DAB+ radios with FM tuners. Again, DAB+ offers crystal clear sound (if a higher bit rate is used), less interference and fading and text information on the current program, song title, traffic info etc (a sort of EPG) and auto tuning. Worldwide, there are more than 1,000 stations using DAB or DAB+. Taking the DAB route will also free a considerable portion of the conventional radio spectrum. The authorities should take action to convert analogue radio to digital within a given timeframe. We will not be too late on DAB+ if the framework is laid now - Germany is starting DAB+ broadcasts only this year and the UK (which already has DAB) will have DAB+ only by 2013.
Technology alone cannot save television and radio if the content is not up to standard. There are instances when there's nothing worth viewing or listening on our TV and radio channels. Improving the content must also be an integral part of moving to a new transmission platform. The time is ripe for upgrading our television and radio stations technologically and qualitatively.