Cultural Diary
Marriage and virginity

| | |
| --- | --- |
| | An exhibition of paintings entitled 'Marriage and Virginity' by N. Sunethra D. Bandara will be held at the Lionel Wendt Art Gallery from September 18 - 20. The exhibition will be opened on September 18, at 5.30 p.m. |
---
Book launch
Senaratne Weerasinghe's latest novel 'Depa Ladimi' will be launched at the International Book Exhibition (Stall G 304), BMICH, Colombo 7 on September 19.
'Depa Ladimi' is the authentic Sinhala translation of Moti Nandi's path-breaking novel 'Striker'.
The novel is published by Prabha Publishers, Veyangoda.
---
'Esala Sathsara'
'Esala Sathsara', a festival of arts, by the students of the University of Colombo will be held at the Faculty of Arts on September 16 and 17.
This is held for the tenth consecutive year. The highlights of the festival include 'Jahuta', a ballet drama and short dramas. An award ceremony for the winner of the Literary Competition will be held on September 17.
---
'Sakuntalam'

Sakuntalam, the masterpiece of great Sanskrit poet Khalidasa will go on the boards at 6.30 p.m. at Kularatne Hall, Ananda College, Colombo 10 on September 25 at 6.30 p.m. The dance drama Sakuntalam is produced by Arul Sri Art Theatre and is sponsored by the Indian Cultural Centre in Colombo.
---
Fourth Wall Forum in action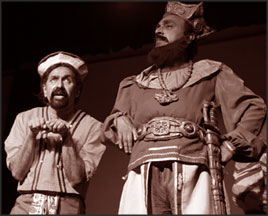 A drama festival comprising five plays of Jayalath Manoratna is underway for enthusiasts again in this month in Colombo. The festival, now a customary cultural event taking place in every two to three years is organized this year, by The Fourth Wall Jayalath Manoratna has been a dramatist actively involved in the craft of drama for the past four decades.
The plays lined up for the festival are Thala mala Pipila (1988), Andarela (1993), Guru Tharuva (1996), Lokaya Thani Yayak (2005) and Sudu Redi Horn (2008). They will go on the boards at the John de Silva Theatre Colombo from September 15 to 19 at 6.30 pm. All seats for the shows are offered at a flat rate in order to provide a chance for more drama enthusiasts to enjoy the plays.
There will also be a workshop on drama, and stalls selling books, street-theatre groups in performance, photographs on dramas on display and performances of varied roles from historical plays.