Royal College Union turns 120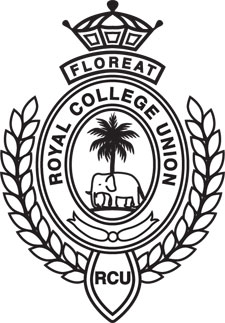 One of the oldest school boy alumni fraternities in Sri Lanka symbolising unity in diversity, the Royal College Union (RCU), counts 120 years of dedicated services to its alma mater, members and society.
The RCU founded in 1891 with a few old boys, has grown to comprise 11,000 members, speaking volumes for its longevity, commitment, and solidarity.
The RCU has had 33 honorary secretaries in office and many distinguished past Royalists as office-bearers.
The RCU works closely with the college principal and school authorities, with the intention of promoting the advancement, progress and welfare of the students and also the interest of its members. It continues to promote educational, cultural, social and economic welfare of the students of the college.
Throughout its colourful history, a host of events and activities have lent personality to the Union. Last year, RCU was engaged in a spate of activities to mark the 175th anniversary of the college, witnessing religious, social and sporting events.
The RCU champions academics, gifting scholarships through the Loyalty Pledge Management Committee to students demonstrating academic excellence, and or requiring assistance for continuity at the college and also at university level.
The support rendered by the Union is most often reciprocated by the College and its students, for example Royal College being named the "Best Innovative Microsoft School in 2010". Royal College also boasts of superior results at the GCE O/L and A/L examinations.
The annual EDEX exhibition is a hallmark of educational excellence, extending support to empower youth to be globally competitive, whilst offering them choices, options and opportunities, upon completion of their secondary education.
The partnership that RCU has with sports at Royal College is noteworthy, and many sporting events championed by the Union have resulted in accolades.
In the sporting arena the best recognition and glory have included the fields of rugger, cricket, swimming, water-polo, rowing and boxing. The Skills Centre of the RCU also caters to a host of activities that encourage and promote skills and talents of students and is also open to the public.
New initiatives include the RCU audio, video, and print studio that will cater to young Royalists who wish to pursue careers in media.
The convention facilities also cater to RCU member meetings, and its state-of-the-art facilities are open to the public to conduct professional events and social functions.
The J.R. Jayewardene Pavillion and Cricket Complex and the Royal College Sports Complex are also managed under the aegis of RCU for the benefit of past and present Royalists.
The RCU has close links with its fellow alumni association branches overseas, and maintains links with other old boy and old girl associations in Sri Lanka.
To mark its 120th anniversary the RCU will have a multi religious ceremony on January 17 at 7.00 a.m. followed by a fellowship breakfast. The RCU will also be organising more celebratory events to mark this milestone.