An empty mind...
I took my pen
to write something
But there's nothing
inside my mind...
I just think and think
I look around to find something
I think, how about
Imagination
No way, its better to write about
Iillusion...
I am floating in my mind
I only need to find something
I just understood only one thing
That there is nothing to write about
Inside my mind
Then I kept my pen and stood up
I guess its good to have
My brain mended
But at least, the page ended!
---
Victory doesn't bring
Anything other than happiness
But defeat holds much more
There is sorrow and fear
Mixed with courage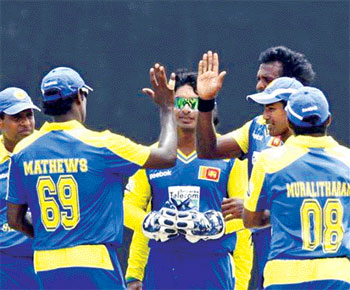 Determination and hope
To do the very best
During the next match ...
So Lions, never shed a tear
If you are about to
Let's do it together ...
Just skip this 'victorious' defeat
Because you let the whole world
Know how powerful the small
Pearl of the Indian Ocean is ...
Becoming the runners-up twice
By competing against 14 nations
Is greater than anything else
We wish you all the best
And will let you shine as bright
As the sun, moon and the stars ...
While another huge salute goes out
To our super hero, Muttiah Muralitharan
Who will never leave our hearts ....
We want you to know
That we'll miss you zillions of times ...
---
Dinosaurs were huge animals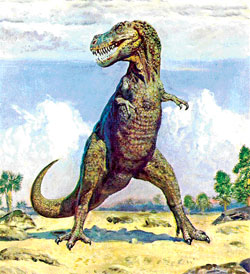 Dinosaurs lived millions and millions of years ago. They lived in parts of the world which are now continents, such as America, Africa and Asia. There were two types of dinosaurs. They were the herbivores and the carnivores. Brachiosaurus was the name of a herbivores dinosaur. It had a long neck and a long tail. It was about 27 metres long. It ate the leaves of trees. It was the biggest herbivore then.
Tyrannosaurus -rex was a large carnivore. It was called so because it ate only flesh. It had small hands and very sharp teeth. It also had a very strong tail and strong legs. It could not see very well. It was about fifty feet tall and was the biggest carnivorous animal alive. T-Rex as it was also called, was dangerous.Some dinosaurs could fly and some could swim. They all lived in very large and thick jungles. All the dinosaurs had rough skin. Some had horns on the head. It is said that dinosaurs died because an asteroid fell on the Earth. There are different views but we lost the biggest animals in the world.
---
It is the place where life goes on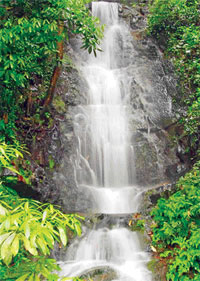 It is the planet that humans own
Air,water and food are all there
But land and peace and good is rare
Oceans,rivers and waterfalls
Mountains,plains and huge hills
Make beautiful this Planet Earth
But nobody knows its exact birth
Nowadays it's destroyed at the top
Everything maybe is coming to a stop
Land is green but people are blue
This is heaven, that is the clue
---