Under UPFA Govt's program to strengthen democracy:
Twenty more LG bodies in North go to polls on July 23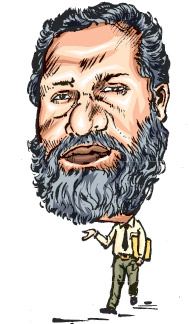 Twenty more Local Government bodies that remained defunct in the North for over two decades due to LTTE terrorism will go to the polls on July 23 to re-elect people's representatives under the UPFA Government's program to strengthen democracy.
Elections will be held for 16 Pradeshiya Sabhas and three Urban Councils in the Jaffna district, three Pradeshiya Sabhas in the Kilinochchi district and one Pradeshiya Sabha in the Mullaitivu district as the de-mining process has further delayed elections to two Pradeshiya Sabhas, the Pudukudiyiruppu and Maritimepatru Pradeshiya Sabhas.
Political analysts said the elections will mark a milestone in the lives of people in the North, in that they would have their democratic institutions in place to address livelihood and infrastructure requirements, similar to those prevailing in other parts of the country.
Assistant Commissioner of Elections for the Jaffna district A.S. Karunanidhi told the Sunday Observer that he is ready for the polls with a fully-fledged elections office in Kilinochchi.
Ballot papers for postal votes scheduled for the July 12 elections will be despatched on July 1, he said.
A three-member team of election officials from Colombo, assigned by the Commissioner of Elections Mahinda Desapriya is due to arrive in Vavuniya today for meetings and consultations with Government officials, election officers and representatives of political parties to ensure that all election laws are adhered to for the conduct of a smooth poll, Assistant Commissioner of Elections for Vavuniya S.Suthagaran said.
The team will visit Jaffna, Mullaitivu, Kilinochchi and Vavuniya, he said.