SAARC members vow to eliminate terrorism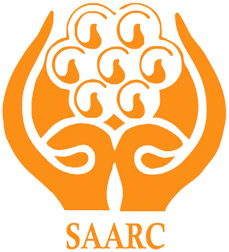 Terrorism, disaster and trade issues took centre stage at the 17th SAARC summit which concluded on Friday at Addu Atoll, Maldives with Member States agreeing on eliminating trade barriers and joint action to eliminate terrorism in all its forms within the region.
The members signed four agreements on Rapid Response to Natural Disasters, SAARC Seed Bank, Multilateral Arrangement on Recognition of Conformity Assessment and on Implementation of Regional Standards at the conclusion of the two-day summit.
They consented to the early conclusion of the UN Comprehensive Convention on International Terrorism and the SAARC Convention on Mutual Agreement in Criminal Matters to drum up collective action in this area.
The Summit also agreed to observe a Media Day and in this context, decided to convene a Regional Conference on the Media to consider deepening collaboration in the region.
In his address to the Summit, President Mahinda Rajapaksa called upon his South Asian neighbours for collective action against all forms of terrorist threats. "We are sustained by a reservoir of insights and experience that equip us for this task," he added referring to the successful story of eliminating LTTE terrorism within Sri Lanka.
President Rajapaksa said that SAARC faces formidable challenges in food and energy security, preservation of the environment and protection of our societies against the consequences of terrorism.
He said 'Ignorance, disease and poverty' are the common enemies of all South Asian nations, adding 'Common approaches to combatting these evils must go to the root of the initiatives by our governments at this time' and 'social equity must go hand in hand with economic progress'.
The SAARC Summit which concluded on Friday reaffirmed the commitment to alleviate poverty and reduce income inequalities.
The four regional agreements were signed by the Foreign Ministers of SAARC Member States.
Among the other topics highlighted at the Summit were mari time security, transnational organised crime, human smuggling and smuggling of narcotics and psychotropic drugs.
The 17th Summit also recognised the need for the full implementation of the South Asian Free Trade Arrangement. The work on reducing the Sensitive Lists as well as earlyresolution of non-tariff barriers and expediting the process ofharmonising standards and Customs procedures were among the issues discussed at the trade front. The members agreed to direct the SAARC Finance Ministers to draft a proposal that would allow for intra-regional long-term investment.
The 12th SAARC Trade Fair along with the Travel and Tourism Fair will be held in the Maldives next year. It was also agreed to develop modalities with private sector partnership in promoting the region globally as 'Destination South Asia'.
Maldivian President Mohammed Nasheed thanked Sri Lanka for its security and logistical support to the Summit. Nepal will host the 18th SAARC Summit in early 2013. President Rajapaksa returned to the country yesterday after participating in the SAARC Summit.