AmCham welcomes import tax on vehicles
The American Chamber of Commerce (AmCham ) welcomed the move by the Governmnet to raise import tax on vehicles. AmCham President Vijaya Ratnayake said that vehicle import duties had to be increased to curtail the growing trade deficit and the rising of the import bill. He said that present infrastructure which cannot cope with the increase number of vehicles and the staggering fuel import bill have been some concerns of the Government which we appreciate.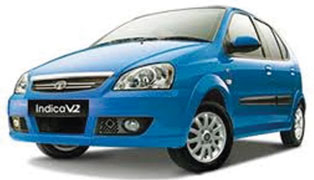 "However, the sudden and steep increase may cause problems to the Industry as well as to the consumer. There is also concern about the increase in the cost of lower capacity vehicles, three wheelers and motor cycles used by a large segment of the
population who need low cost transport solutions" Ratnayake said.
AmCham hopes that the Government will addresses these concerns and takes a compassionate decision to provide relief to importers whose consignments had already been shipped out and on the way to the Island.
"The Motor Vehicle Importers and affiliated associations are the best authorities to make representations to the Government in seeking its assistance in resolving the immediate problems that may have arisen as a result of the increase", Ratnayake said.
Vehicle importers and business chambers have called upon the Government to reconsider the tax structure on vehicles and provide a mechanism to address grievances of those who had already imported vehicles.
The Chamber head said that the most affected segment of the tax revision are three-wheelers and motorcycles which are used by low income earners. Motorcycles have been slapped with a tax increase from the current 61percent to 100 percent.
According to the new tax revisions which will be effective from April 1, hybrid cars are slapped with a new production tax from 14 - 57 percent and a total tax of 65 – 125 percent while for regular petrol cars the final tax will range from 200 – 275 percent depending on the engine capacity.
LF