Several Sri Lankans stranded in Ghana en route Canada
After six Sri Lankan men arrived in the African nation of Ghana to crew a large fishing vessel, they realized they were being watched. The revelation caused them to flee north by land, from Ghana's largest port, towards the border with Burkina Faso, an area known for its crocodiles.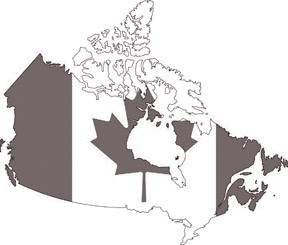 There they were arrested and accused of plotting to fill that fishing boat with Sri Lankan migrants currently stranded in neighbouring Togo, and help them complete their haggard, blackmarket journey to Canada.
Another 12 people were arrested by Ghanaian authorities, found hiding around that country's port of Tema, Africa's largest manmade harbour, where the vessel was seized and remains under heavy guard.
The drama of this week's sweep, apparently shuttering a smuggling ring before it set off on a dangerous sea voyage, started with a tip from the Canadian Security Intelligence Service, which has been aggressively tracking suspected international migrant smugglers in a bid to prevent another influx of boat people arriving on Canada's shores.
On Wednesday, Canadian diplomats and Ghanaian security officials inspected their catch: a messy, 20,000-ton, 30-metre long red-and-white painted vessel, with truck tires dangled over the sides as fenders, that was inspected by Trudy Kernighan, Canada's High Commissioner to Ghana, and other Canadian officials.
Like most smuggling vessels, it seemed to be chosen on a budget, to carry people inconspicuously rather than comfortably or safely.
The operation began almost a month ago when CSIS contacted Ghanaian security authorities about suspected smugglers heading to their country, said Richard Anamoo, Director General of Ghana Ports and Harbours.
"We received a report from the Canadian Security Intelligence Service that they had certain information, that they were tracking several gentlemen who appeared to be using a vessel to traffic human beings and likely to be using our port as their departure point," Mr. Anamoo said.
Ghanaian authorities started investigating every ship in the immense commercial port, and monitoring those that seemed suspicious. Officials sifted through ship registries, departure plans, and cargo manifests, eventually focussing on the MV Ruvuma, a fishing vessel that once sailed in Somali waters but was recently purchased and docked in Tema's fishing harbour.
The investigation determined the ship was really being prepared for a gruelling 7,500 km transatlantic voyage west, towards the east coast of Canada, authorities said.
Its cargo, rather than fish, they allege, was to be an unknown number of Sri Lankan migrants, mostly ethnic Tamils, who have been struggling to get out of Togo and Benin, neighbouring West African countries.
"A number of migrants were trying to complete their journey to Canada," Mr. Anamoo said.
The would-be passengers were some of the 209 Sri Lankan migrants who fled their homeland following a long civil war by paying smugglers to take them to Canada, but - after travelling through India and Ethiopia - were abandoned in Togo in November. They were taken into custody and kept in an open sports stadium in Lomé, Togo's capital.
Since then, 164 of them accepted voluntary return to Sri Lanka; 42 had not decided whether to return home; while three claimed asylum in Togo. During the Togo incarceration, four migrants escaped and their whereabouts are unknown, according to the International Organization for Migration.
Authorities would not say if any of those arrested in Ghana were the absconders from Togo. Ghanaian authorities say all those arrested are Sri Lankan nationals and none are Canadian. The names of those arrested were being withheld pending investigation.
Jason Kenney, Canada's immigration minister, said the operation is a warning about illegal migration.
Courtesy: The National Post