World renowned architect designs tallest condominium
Indocean Developers (Private) Ltd, a company of South City Projects (Kolkata) Ltd. (SCPKL), has acquired two-acres of land opposite the Beira Lake for an upmarket condominium development.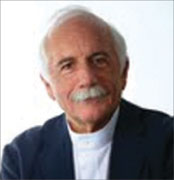 Pradeep Sureka, Sushil Mohta, Jugal Kishore Khetawat and Rajendra Kumar Bachhawat, Directors of Indocean Developers, and architects Moshe Safdie and Charu Kokate of Safdie Architects, USA were present.
Safdie Architects has been commissioned to design Colombo's tallest condominium. Indocean Developers (Private) Ltd. has been floated by SCPKL specifically for the Sri Lanka project.
Pradeep Sureka said, "We were looking to enter the Sri Lanka property market and saw this as an opportunity. The Urban Development Authority, Colombo, offered us the land and we were attracted by the location of the site.
He said, "About selecting the architect, obviously Indocean would only consider the best. The person, naturally, had to be an iconic, global figure having a list of commendable projects in his or her portfolio.
We had no hesitation in deciding on Moshe Safdie. This also comes hot on the heels of his successful Marina Bay Sands Integrated Resorts in Singapore. We were confident Moshe Safdie would do justice to the beautiful lakeside site we had acquired."
"The 68-storey upmarket condominium will be the tallest in Colombo. We will set the precedent of development in the Beira Lake district as we understand the fabric of the area, and will create a showpiece on the lake frontage. This will certainly be lauded as the first of its kind in luxurious, yet environmentally-friendly residential living," said Jugal Khetawat.
Moshe Safdie said, "My first visit to Sri Lanka was three years ago. I was fascinated by the city and was amazed to see what a wonderful architectural disposition it has. Colombo is transforming. They are urbanising rapidly, and it is probably a good time to have a project that will set a benchmark for future development.
"The client was very ambitious about doing something cutting edge, so the combination of the client's ambition and my fascination with Colombo was good enough reason for us to come together."
"The project we are doing is a landmark high density urban housing. It's at a very beautiful location and there is a lot of outdoor life at the ground level that the building will lend itself to. What we wanted to do was first of all take advantage of the orientation and the views and have apartments with roof terraces open to the sky.