Sathutin Hitha Piruna
Nithila Senarath Bandara Ekanayake's children's story book Sathutin Hitha Piruna was launched recently as an author publication. The book is profusely illustrated with colour pictures.
---
Merciless Monstrous Hunter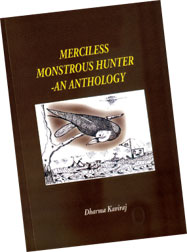 Dharma Kaviraj's Merciless Monstrous Hunter is an anthology of poetry.
Written in lucid language, the poems are pregnant with feelings and emotions. The author maintains a rhythmic style achieving a lyrical quality. He writes on a variety of topics ranging from national and religious festivals, nature and animal life.
---
Sebe Karaliya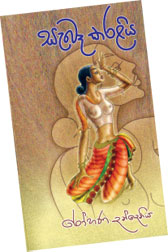 Rohana Dandeniya's collection of short stories entitled Sebe Karaliya was launched recently as an author publication.
---
Naribena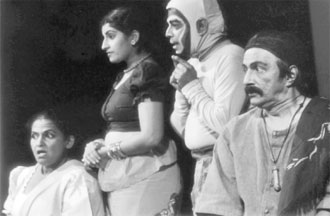 Dayananda Gunawardena's Naribena will be staged today at 3.30 p.m. and 7 p.m. at the Lionel Wendt theatre, Colombo 7.
---
Gee Ran Gee
Gee Ran Gee, a concert presented by students of Chandrika Siriwardene at Swarna Samadhi Kendraya, will be held on June 15 at Ananda College Hall at 6 p.m.
---
Sandakada pahana
Sandakada pahana, an exhibition of paintings by the students of CWW Kannagara College, Matugama will be held from June 13 to 15 from 9 a.m. to 4.p.m. at the National Art Gallery, Colombo 7.