My loving father
From the very first moment
I saw this world
You were with me like a shadow
You are my sun who gives me light
Oh..... my dear father
How can I show my love for you
I will light your world like a moon
As a tribute to you
For all that you have done for me.....
---
My home garden
My home garden is very beautiful. It has lots of trees such as mango and banana. Every Sunday my brother, mother and I clean the garden.
In our home garden there are many potted plants. There are vegetable plots too. Brinjals, ladies fingers and green chillies grow in the plots. We need not go to market because there are plenty of fruits and vegetables in our garden.
On some days I water the plants, but mostly my brother does it. I take good care of our home garden. Sometimes insects come into our garden. They harm the plants. We spray some chemicals but do not use too much of them because we think that they are harmful. I think that my home garden is the most beautiful place. I am trying to grow green gram in my home garden.
The mango tree we planted is taking a long time to grow. It is still short. It will take so many years to grow. I am waiting till it grows so that I can eat mangoes. I think that everyone should have a home garden. I love my home garden so much.
---
Myself
My name is Zeenath Rafeek. I am seven years old. I go to school everyday. My school is Muslim Ladies' College. I like to eat mangoes and drink mango juice. I like to play Monopoly. I like to play with my friends. I also like to play in the park, beach and Galle Face. I enjoy reading story books. I also like to go for Quraa'n classes. My favourite colour is purple. My mother likes me very much and I too like my mother.
I like to study well. My favourite subject is English. I like to be a doctor in the future.
---
Your poems
A special man
A person lives in the corner of my heart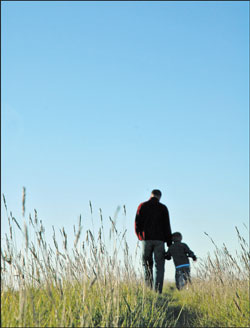 He gives me the moon and all the stars
So I can glitter deep in my soul
He give me all his strength and might
Every day anytime, with eternal love
He is everything in my life
All over the world people call him by one name
I think it is the most suitable one for him
Father.... you are the light of my life
I think of you as a god on Earth
My dearest wish is that in the next birth and after
You become my loving father
And walk beside me as my shadow
I love you so much my dear father