French diplomat held for raping three-year-old daughter
A French diplomat was detained by the Bangalore police late on Thursday evening on charges of raping his three-and-a-half-year-old daughter. The accused and the child were initially detained at the High Grounds police station.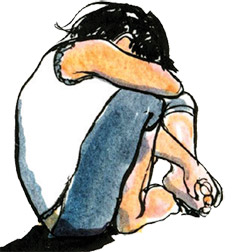 Subsequently, the child was handed over to her mother and child care officials.
According to police sources, the child's mother, an Indian, reported the case after she returned home on Thursday evening and found that her child had been abused. She immediately complained to the police with the help of a Bangalore-based NGO, Enfold India. Chairperson of the Karnataka Commission for Protection of Child Rights Nina Nayak, identified the accused as deputy head of chancery in the Consulate of France, Bangalore Pascal Mazurier, told media persons here, that medical tests have confirmed the rape and that he is currently being interrogated.
Further tests are now being done to ascertain if the semen found on the child was indeed Mazurierís.
She said that in the days preceding the alleged rape, the mother being consulting doctors and NGOs as she suspected he was habitually sexually abusing their child. In fact, on Thursday, she was away meeting doctors and activists seeking their counsel on this issue.
When she returned home, her domestic help told her that her husband had been in their bedroom with the child for over three hours. She found her child in an injured state, Ms. Nayak said.
The couple have three children, aged seven, 3.5 and 20 months. An FIR has been filed under Section IPC 376 at the High Grounds Police station. Mazurier being an employee of the French consulate, senior officials from the consulate were seen at the High Grounds police station. - Asian Tribune