Despite Indo-Pak issues:
Smaller countries within SAARC should play lead role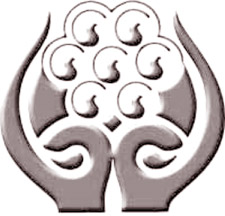 Smaller countries in the South Asian region should play a lead role within the SAARC framework despite the grouping being dominated by Indo-Pakistan issues.
Smaller countries within the regional bloc such as Sri Lanka, Maldives and Bhutan can hold their own and strengthen their positions within SAARC by concentrating on the services industry, a Journalism Workshop on Regional Cooperation in South Asia was told.
Senior Operations Officer, World Bank South Asia Region, Diep Nguyen-Van Houtte told a panel discussion at the workshop that these countries should look at the provision of services such as tourism, IT and medical services to the rest of the region even if they may not be able compete with the bigger nations within the bloc in the areas of production and trade.
All these smaller countries hold much potential for their larger neighbours with regard to the services industry. "Size is no reason for them to be sidelined within the grouping. Take the example of Singapore. Despite being such a tiny country, the South East Asian nation is at the top of World Bank's development indices.
This proves that small is beautiful and that size is no barrier when it comes to holding your own," Nguyen-Van Houtte told the panel discussion.
The rivalry between India and Pakistan has dominated SAARC issues, overshadowing all regional meetings and areas of discussion.
However, this position has changed over the past few years with the spotlight shifting to other countries as well, she said.
Nguyen-Van Houtte cited the specific example of the political turmoil in Maldives receiving much media attention within the SAARC region as well as outside due to the archipelago being a member of SAARC. "Considering its size, the political changes in Maldives would have gone unnoticed to the rest of the world if not for its position within SAARC.
It received unprecedented attention from the world's media due to its position within SAARC," she said.
The journalism workshop on Regional Cooperation in South Asia was organised by the World Bank and the Thomson Reuters Foundation and was held over three days. Journalists representing media organisations from Sri Lanka, Pakistan, Nepal, Bangladesh, Maldives, Bhutan and Afghanistan participated.