Shooting incident under close scrutiny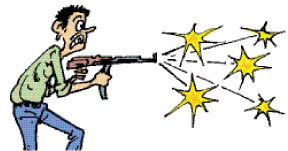 The police is conducting investigations on the shooting incident at Katuwana on different lines, said Police Media Spokesman SP Ajith Rohana. He said that the police will study the statements of those present at the meeting.
The police will also analyse the scientific evidence and the circumstances which led to the incident. The dispute between the JVP and its dissidents will be probed, the SP said.
Meanwhile, special police teams have been deployed to arrest the suspects involved in the shooting, he said.
The Special Task Force (STF) has also been deployed for investigations, he said.
A group of assailants who came on four motorcycles armed with T 56 assault rifles stormed into the JVP meeting around 7 p.m. on Friday at Katuwana in the Hambantota district.
Two persons, a woman and a youth died on the spot. The police spokesman said the dead persons have been identified as Manel Edirimanne (60) and J.P. Samantha (18).
He said 23-year-old, Pradeep Saranga who had been critically injured in the shooting was transferred to the Embilipitiya hospital from the Katuwana hospital.