China keeps growth target at 7.5%
China has left its economic growth target for the year unchanged at 7.5%, as it looks to expand at a steady pace and maintain social stability. The country also set a lower inflation goal of 3.5%, aimed at keeping prices in check.
The forecast was outlined by Premier Wen Jiabao in his last appearance at China's annual parliamentary session.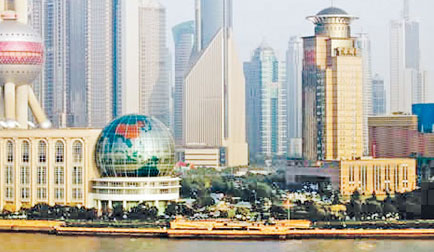 The world's second-largest economy has seen expansion slide after a slowdown domestically and in key markets.
The National People's Congress will seal China's leadership hand over, with the new president and premier to be formally named. After years of experiencing a tremendous pace of growth, China has seen its economic expansion slow.
In 2012, the country grew at a pace of 7.8%, its weakest performance in 13 years.
This is a cause for concern not only domestically, where analysts say a fast pace of growth is needed to create jobs, but also for the rest of the world which relies partly on China to drive the global economy.
But China, in turn, is dependent on key markets such as the US and Europe buying its goods. Weakness in those economies has led to a drop in demand.
"We deem it necessary and appropriate to set this year's target for economic growth at about 7.5%, a goal that we will have to work hard to attain," said Wen.
China regularly exceeds the growth target set by Beijing for the year. Analysts said a further slowing is expected. "The Chinese economy will decelerate from the second quarter, but the slowdown is not significant enough to derail the economic recovery," said Dariusz Kowalczyk, from Credit Agricole CIB in Hong Kong.
"The 7.5% growth target announced today is safe," he said.
Wen also spoke of transforming China's economy to one less dependent on exports by boosting domestic spending.
"We should energetically change the growth model," he said, something the country has been trying to achieve for many years. China has also struggled to maintain a fast pace of growth, but keep prices of consumer goods and property affordable. China grew 7.8% in 2012, its weakest pace of growth in 13 years The property market has seen prices sky-rocket in part because of domestic pressures, but also because of investment flowing into China from developed countries who have been increasing liquidity in their economies.
Analysts feared that asset bubbles were forming in the Chinese economy.
Wen said prices were at risk of rising again this year. "There are relatively big inflationary pressures this year, mainly because there are pressures on China's land, labour, agricultural products and services.
BBC